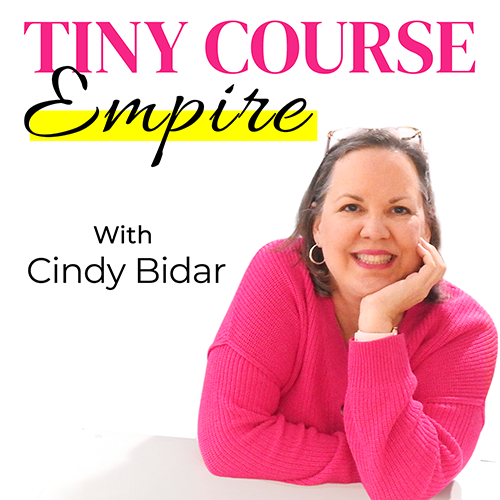 If you find that asking people to buy what you've created feels a little icky, you're not alone.
Many of us have negative feelings about sales, and the people who make their living at it. After all, who hasn't bumped into a pushy appliance salesman who just would not take no for an answer?
Those unpleasant experiences often lead to discomfort when we're on the other side of the desk, asking potential customers to hand over a credit card to buy something we've created.
That means writing emails, hopping on a discovery call, or even writing a sales page is something we'd rather avoid.
Here's the problem, though. When you're in business for yourself, it's your job to sell what you create. That's the only way you're going to get paid.
The good news is, even if you don't enjoy sales, you can still craft a compelling sales page. All you have to do is follow a simple three-step process.
Prefer a transcript? Here you go!
What you'll learn in this episode:
The three questions every sales page must answer (if this is all your sales page does, it's a winner)
The most important element of your sales page
How to let the world know about your new product
Where your sales page should live (you have lots of options here)
Resources mentioned: