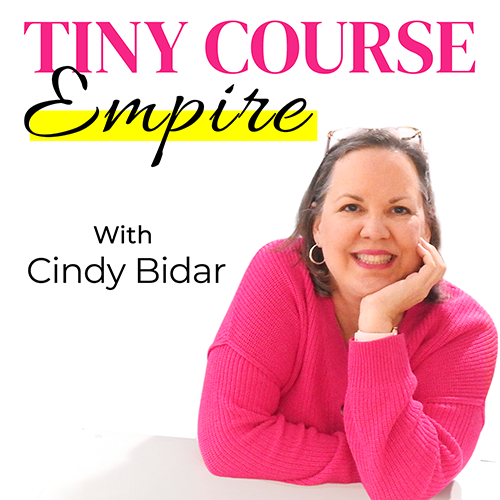 Congratulations! If you've been following along with the last few episodes of this podcast, then you have made it through phase one building an online business from scratch.
So far you've established a content publishing routine, created your first opt-in offer, build a newsletter habit, released a paid product, and written a sales page for it. Well done!
With that foundation in place, now you're in a great position to start growing, so in this episode, we're going to circle back to your content routine, and look for ways you can improve your results.
We'll make plans for getting in front of a wider audience, driving more traffic, and refining your messaging to better appeal to your ideal customer.
Prefer a transcript? Here you go!
What you'll learn in this episode:
How to know what your audience needs from you (including paid products to create)
Why you should be publishing your content on more than one channel
Why now is the right time to build your own website if you haven't yet done that
How to borrow other people's audiences to boost your own
How to get started with search engine optimization
Why it's important to pay attention to your own content preferences, too
Resources mentioned: