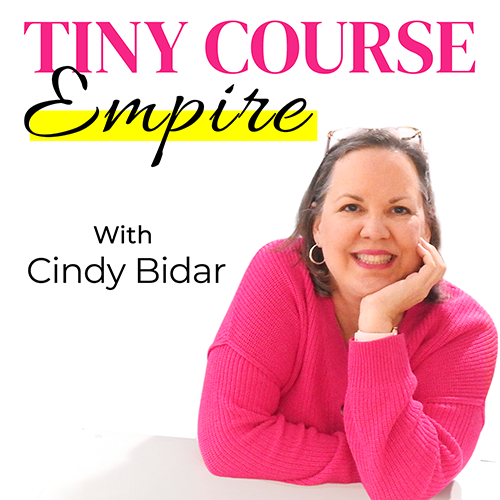 The single most important asset you have in your business is your mailing list. It's more valuable than your followers on TikTok, more useful than a Facebook group, and more secure than the best SEO strategy.
So why do so many of us wait so long to build one—especially when it's as easy as this?
Today we're laying out a step-by-step plan you can follow to get your first lead magnet online and collecting email addresses. I'll give you my top recommendations for useful offers you can create, the tools to use, and my three must-follow rules for creating a great lead magnet.
When you're all done (and don't worry, this won't take you more than a couple of hours, tops) I'll show you exactly how to start promoting your new lead magnet.
What you'll learn in this episode:
The two lead magnet formats I recommend when you're just getting started
Cindy's three rules for a successful lead magnet (don't skip these!)
The easy way to create a landing page and opt-in form (even if you don't have a website yet)
A simple, two-paragraph welcome email you can use as a template
Three options for hosting your lead magnet so new subscribers can access it
How to correctly test your opt-in to make sure it works (no more embarrassing broken links or 404 pages)
What to do now that you have a lead magnet set up
Resources mentioned: