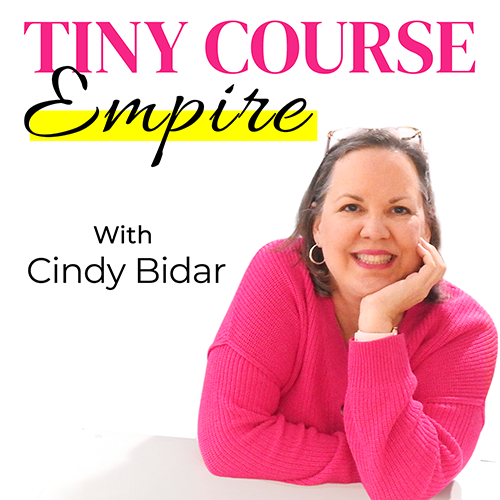 Quick, what's the most important thing you should be focusing on right now to build your business?
Is it traffic? Starting an email list? Creating a product? Branding? Website? Keywords? Something else?
Or maybe all of that, plus a dozen more "must do" projects.
If that big pile of unfinished, disorganized ideas is weighing you down and causing you to rethink you goal of even starting a business, this episode and those that follow in this series are for you.
Grab a notebook and a pen, sit back, and get ready to find your focus and nail those first critical steps towards a sustainable, profitable online business. You've got this.
What you'll learn in this episode:
The most important place you can be spending your time right now, when you're just getting ready to launch your business
A surprising benefit of regular content creation (and it's not about traffic or list-building or even product creation)
How to finally get clear on your niche (takes five seconds)
Why you should stop worrying about SEO (maybe not forever, but definitely for now)
Why you don't need a website to get started (I never, ever thought I'd say that, but it's true)
Why it's critical that you focus on just one thing, and that you don't get hung up in the details
Resources mentioned: