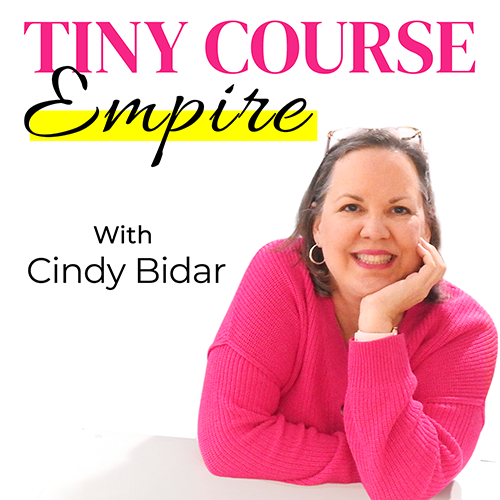 This is part two of a six-part series on starting and growing an online business.
Part one was How to Build an Email List, and in this episode, we're going to tackle content creation.
Content is what we go looking for whenever we're online, whether it's a video about how to prune a rose bush or a breaking news piece covering the latest iPhone release. Content is how business owners like you and me attract more traffic, establish our credibility, and build an audience of fans and followers.
Content marketing and list building go hand in hand, which is why I recommend getting your content systems up and running just as soon as you can. In this episode, I'll walk you through what you need to know, and give you some tips to make content development easier.
Prefer a transcript? Here you go!
What you'll learn in this episode:
Why content matters in your business—and it's not just because it drives traffic.
Three types of content you can create, and why it's important to commit to one content channel.
How to create a content production system to make it easy for you to maintain consistency.
Three ways to find endless content ideas you can use.
Nine different formats to follow. There are dozens more, but these nine will get you started.
What to do if you legit run out of ideas. You won't, but just in case you do, there's a simple fix.
Why you can't just create content and wait for the traffic to show up.
Five easy ways to promote your content, and one more advanced method.
Resources mentioned:
Download Your Online Business Roadmap
You'll also be automatically subscribed to my more-or-less daily email newsletter. You may unsubscribe at any time.