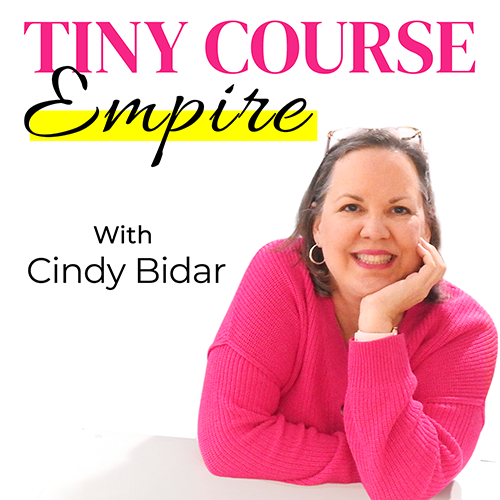 Email list with a great lead magnet? Check.
Content that shows off your style and expertise? Check.
Product set up and ready to sell? Check.
Money rolling in from a flood of eager visitors? Well…
Don't worry if you're not quite on track with that last one. The truth is, generating traffic is a struggle every oneline entrepreneur faces.
We want there to be an easy button.  For someone to say, "Oh, that's easy. All you have to do is…"
Sadly, it doesn't work that way. There's no hidden cache of customers that will be revealed to us when we finally ask just the right question.
But there are solid, proven strategies that—when consistently used—will add a steady and growing source of traffic to your business. That's what this episode will help you create.
Prefer a transcript? Here you go!
What you'll learn in this episode:
The "3 Bs" of website traffic, and why a healthy mix is best for business.
What you must do first, before you even think about traffic.
How to avoid making costly traffic-driving mistakes.
My personal favorite traffic source.
Three things to do before you spend anything on advertising.
Free traffic sources that work in any niche.
Resources mentioned: