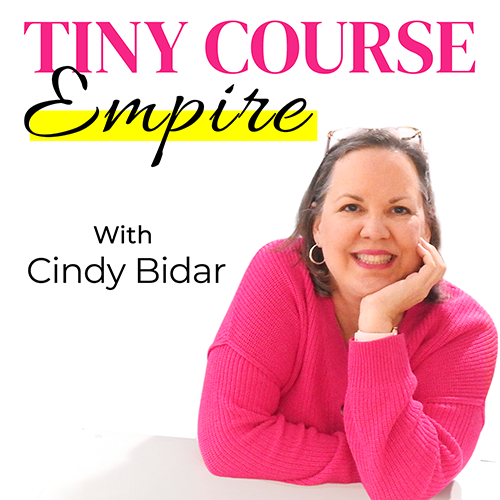 I've watched students, clients, friends, and colleagues struggle with digital product creation—sometimes taking months or even years to create a single product.
When you're just getting started and not earning much (or anything) yet, that's a bad spot to be in. It might be keeping you stuck in a day job you hate. It might erode your excitement about being in business at all. It definitely undermines your confidence about your future business growth.
It's also not bringing in any money.
A quick win can make all the difference, so in this episode, I'm giving you 14 ideas for digital products you can create in a weekend, including plenty of real-life examples.
All you have to do is pick one and get started.
Prefer a transcript? Here you go!
What you'll learn in this episode:
Two hot niches for easy-to-create digital products.
How to repurpose your personal digital assets into something you can sell.
Two things you can sell before you even create them.
Where to sell digital goods if you don't have a website.
Resources mentioned: