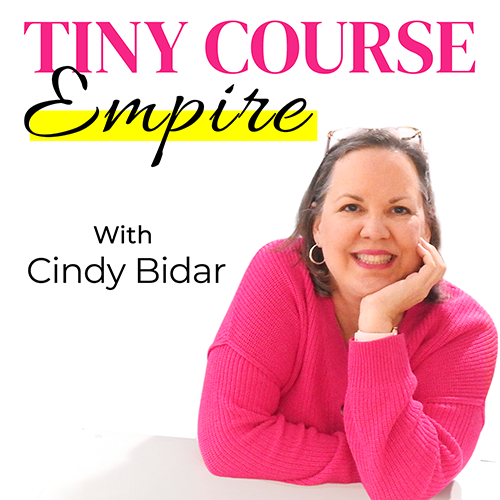 Maybe the most appealing thing about launching an online business is the low start-up costs. There's no inventory to buy or warehouse space to rent, no shipping fees or even staffing to worry about.
All you need is a handful of software applications, and you can be up and running in less than a day, and for very little upfront investment.
One thing that keeps costs low is the availability of "freemium" tools and software. I use many of them every single day to handle a variety of business needs, including:
Email
Graphic design
Data analysis
Project planning
Time tracking
Calendar management
Document sharing
What I love most about freemium tools is the upgrade path. They're fully functional even on the free tier, and they grow with you as your needs change. No more changing platforms because you outgrew a tool (what a pain). And because the developers have a viable business model—meaning they make money—freemium tools typically have a good, stable track record as well.
On this episode of the Tiny Course Empire Podcast, I'll give you the inside scoop on the freemium tools I depend on every single day to keep my business running. I'll tell you which ones I've used for free for years and have no intention of upgrading, and which ones I pay for and why. Listen in, and you might just find a few new favorites, or maybe some new uses for the tools you're already using.
Prefer a transcript? Here you go!
What you'll learn in this episode:
Why freemium tools make good choices for your business
How I use a free Gmail account to organize, read, and respond to all my emails
Why I think a paid Canva account is one of my best investments
How Airtable makes business decisions easier
My non-traditional uses for Trello
Why you need a good note-taking app, and two that I recommend
Why I chose Toggl for time tracking
Three ways I use Dropbox every day
Resources mentioned:
Google's free office suite is one I use every single day in a variety of ways. All you need is a Gmail account to get started.
Six-Figure Systems is my monthly program where we cover everything you need to know to start and grow your online business.
How to Use Time Blocking to Get Stuff Done is where you'll find screenshots of how I use my Google Calendar.
Canva helps you create beautiful documents, slide decks, and more with drag-and-drop ease.
The Canva video editor is perfect for simple edits—no steep learning curve required.
Airtable makes it easy to plan your content and make sense of your sales data.
Trello is a flexible, scaleable Kanban board system anyone can use.
Evernote is a great all-in-one note-taking application that's cross platform and will sync everywhere.
Obsidian will make the nerd in you happy.
Toggl integrates with my Google calendar to make time tracking easier.
7 Ways Time Tracking Helps You Build a Better Business details all the reasons I believe time tracking is a good habit to have.
Dropbox lets me easily access my files from any device, and share documents with team members, clients, and others.
Download Your Online Business Roadmap
You'll also be automatically subscribed to my more-or-less daily email newsletter. You may unsubscribe at any time.