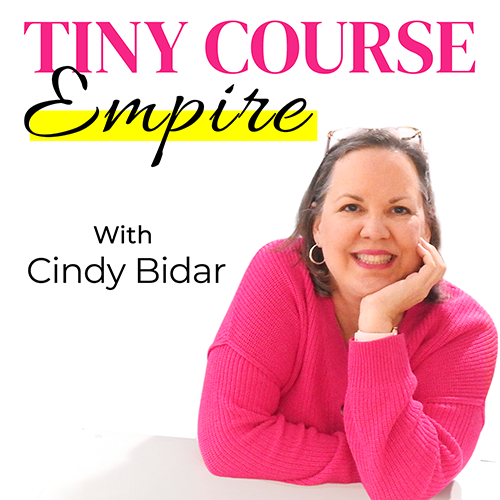 Decision matrices, SWOT analysis, pros and cons lists, cost/benefit analysis… there are a multitude of tools you can use to make decisions in your business.
Whether you're deciding on a new product line to create, a new marketing strategy to try, or even a new business model to explore, there's no end to the advice you'll hear on how to choose the right path.
But what I've found is that one simple question is more important than everything else, and it's often the one we never bother to ask.
In this episode of the Tiny Course Empire podcast, I'm giving you the question I ask all my clients whenever they're making a decision. It will help you decide, too.
What you'll learn in this episode:
The single most important consideration before you take on any new project or business (and it's not how much money you'll make)
What to do when you're feeling stuck or not sure what direction to go next
How to plan a business shift when you're not loving your current trajectory
The many benefits of simply enjoying what you do every day
Resources mentioned:
Download Your Online Business Roadmap
You'll also be automatically subscribed to my more-or-less daily email newsletter. You may unsubscribe at any time.