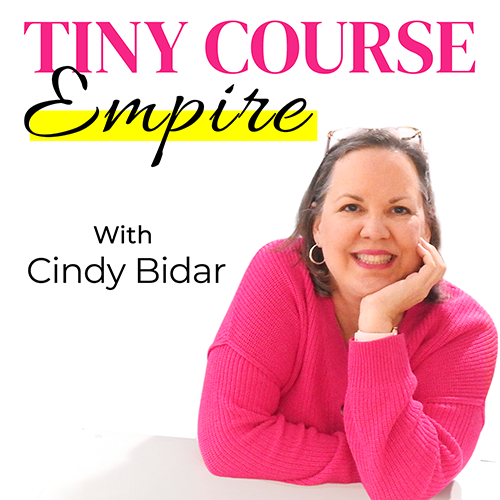 There are a lot of confusing terms in the online marketing space, and maybe one of the worst offenders is "funnel."
It means a lot of different things depending on who you ask and what their particular business model is. Just to add to the confusion, it also goes by many different names.
In this episode of the Tiny Course Empire Podcast, we're taking a look at funnels. You'll learn what they are, how they're used, and I'll answer the big question: do you even need a funnel at all?
Listen in to find out!
What you'll learn in this episode:
Three different names for funnels, and why they all mean basically the same thing
Why the funnel visual works so well for describing your products and services and how they help your customers succeed
The many different types of funnels you might use in your business
The real benefit of having funnels
Why you might not need a funnel at all (yet)
Resources mentioned:
Six-Figure Systems is my monthly program where I teach everything I know about email marketing and so much more. Take a 7-day full-access trial for just $7 and get instant access to 50+ courses, hundreds of hours of call recordings, and our exclusive Six Steps to Six Figures Roadmap.
Jeff Walker perfected the video funnel and used it to launch a multi-million dollar business.
Ryan Lavesque is an advocate of using quiz funnels.
Download Your Online Business Roadmap
You'll also be automatically subscribed to my more-or-less daily email newsletter. You may unsubscribe at any time.