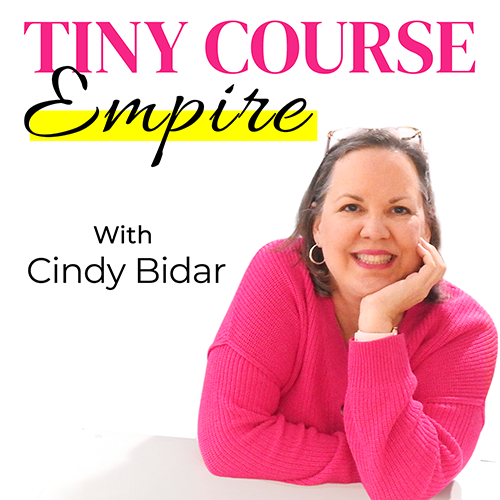 In the corporate world, taking a product apart so you can discover how it works and design something similar (or better) is called reverse engineering. It's a strategy that's been used for hundreds of years by military powers, software giants, car manufacturers, and countless other organizations to learn from and improve upon the designs of others.
You don't have to have a team of engineers to make it work for you, though. In this episode of the Tiny Course Empire Podcast, I'm breaking down a process any small business owner can use to learn new and useful marketing strategies without spending a dime on courses or coaching.
Rather read the transcript? I got you covered right here.
What you'll learn in this episode:
What it means to "reverse engineer" an idea, and how you can use this proven concept to build and grow your business.
Why what you do online every day can be the basis for a comprehensive marketing education, if you just know how to harness it.
How to capture ideas so you can revisit them when the time is right.
How not to get overwhelmed with all there is to learn and do.
How even the strategies that make you angry can leave you with good ideas.
Resources mentioned: