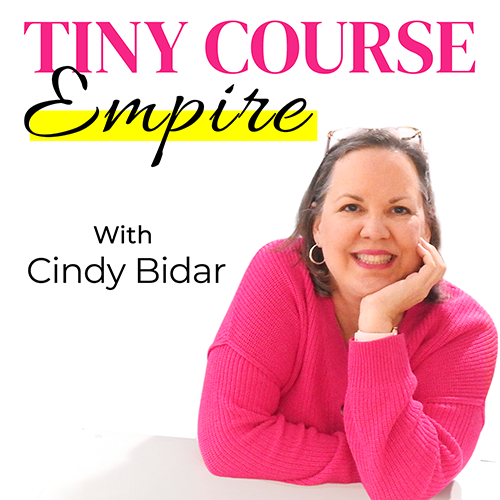 What do you do when you're new in business and you don't yet have an audience to market to? That's the question I'm answering in today's episode of the Tiny Course Empire podcast.
Grab a notebook and a pen or fire up your favorite note taking app (I'm loving Obsidian right now) because you're going to want to take notes. This one is packed with action steps you can put to use starting today.
What you'll learn in this episode:
The seven-step process that will take you from no audience to a thriving online business.
Why an email funnel is a must have for new course creators (and everyone else, too).
The best way to ask others to promote your courses (and actually get them to respond to you).
The secret sauce for course marketing success. Seriously, this is the one thing you can't skimp on.
What to do about your lack of traffic.
Resources mentioned: