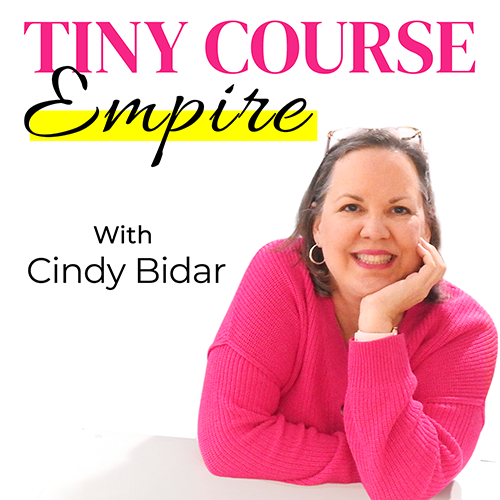 You'd think that with ALL the resources available to online entrepreneurs today, choosing the tech to build your business foundation would be easy.
Turns out, that's not the case, and the online marketing software world just gets more and more confusing with each new "must have" tool.
If you…
Are looking to upgrade your email marketing platform to better manage your growing list.
Want to launch a new membership site and you don't even know where to begin.
Are launching a new ecommerce site and aren't sure which shopping cart is the right choice.
Just need help deciding if that hot new tool everyone is raving about is for you.
Then this episode of the Tiny Course Empire Podcast is a must listen.
What you'll learn in this episode:
The seven steps to follow to make choosing any tool or software easy and intuitive (#noregrets).
Pitfalls to watch out for as you're selecting your business tools.
The difference between hosted and self-hosted software, and what you'll give up if you choose one over the other.
Questions to ask yourself as you're making your software choices.
Resources mentioned:
Download Your Online Business Roadmap
You'll also be automatically subscribed to my more-or-less daily email newsletter. You may unsubscribe at any time.