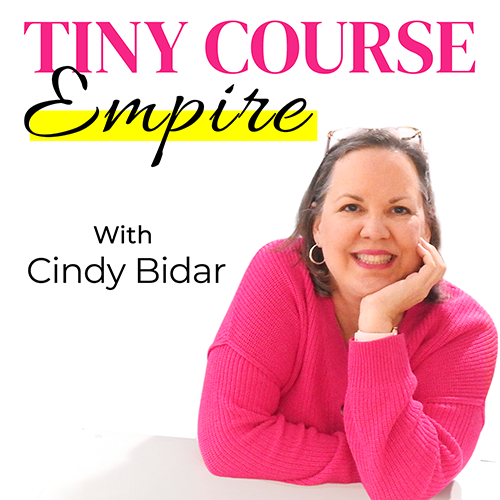 Let's be honest. Creating a Tiny Course Empire is not for the tech-averse. There are just so many platforms to master, it can all feel overwhelming.
You have to build and manage a website, design sales pages, master your email platform, figure out a shopping cart and payment processors, and make sure your students have easy access to their purchases, too.
And you have to connect all of those systems together for better branding and a good user experience.
All of that can make the ever-increasing number of all-in-one platforms sound pretty appealing. After all, they promise to do it all with a single login and no troublesome tech to hold you back.
But are these all-in-one systems the right choice for you? I'll help you decide.
Prefer a transcript? Here you go!
What you'll learn in this episode:
What makes all-in-one solutions so appealing, especially for new course creators.
The pros and cons of using an all-in-one system for your course-based business
Pricing "gotchas" to look out for when deciding on which tools to use
How to choose an all-in-one platform for launching your business.
Resources mentioned:
Download Your Online Business Roadmap
You'll also be automatically subscribed to my more-or-less daily email newsletter. You may unsubscribe at any time.