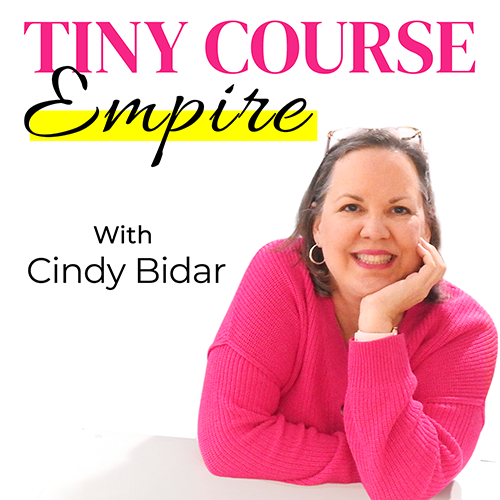 This is the final episode before we kick off a brand new year. And since this is episode 22, I thought it was only fitting that we celebrate with 22 ways we can all have a more successful 2022.
Whether you're a course creator, a coach, or a digital product seller, and even if you're just starting out on your business journey, you'll find something here to kick off the new year with purpose.
Here's to a fantastic year for us all.
Prefer a transcript? Here you go!
What you'll learn in this episode:
How taking better care of your mind and your body can make a difference in your business results, too.
Why you should say "no" more often.
Why you might be "failing ahead of time" and what to do instead.
How digital (and physical) clutter causes stress and wasted time.
How to let things go and feel good about it.
How the simple act of tracking your KPIs can dramatically improve your business.
The number one thing you can to do increase your income and audience reach this year.
Resources mentioned:
Download Your Online Business Roadmap
You'll also be automatically subscribed to my more-or-less daily email newsletter. You may unsubscribe at any time.