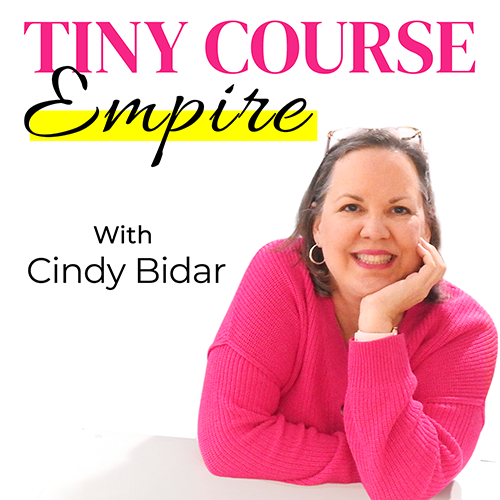 Marketing Without Social Media: 21 Ways to Grow Your Audience
It's not a secret that organic reach on Facebook, Instagram and others is at an all time low. What's worse, even if you've mastered a platform or two, it seems as if every week or so, there's yet another algorithm update that threatens to destroy all the work you've put into it.
Pinterest users are even feeling the pinch. The platform is often referred to as a search engine rather than a social network, and as such it's been the go-to traffic source for bloggers in many niches for years. But now, even Pinterest has left some content creators feeling frustrated over a dramatic drop in traffic.
But what can you do? How else can you get the word out about your latest course, or your new opt-in offer? Turns out, there are plenty of ways you can market your business without social media, and in this week's episode, I'll give you my top 21 suggestions.
Prefer a transcript? Here you go!
What you'll learn in this episode:
Why I finally (mostly) left social media, and how I'm making Facebook work on my terms today.
The single most important marketing channel all small business owners should be prioritizing, and why.
How to leverage search (and not just from Google) to get in front of your ideal audience.
The strategy I used to launch my business and quickly grow to six-figures in revenue.
What Steve Martin can teach us all about getting noticed in a competitive world.
Resources mentioned: