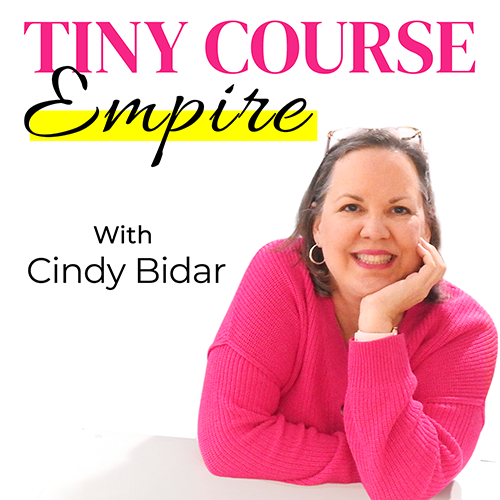 What exactly does an online business owner do all day anyway? What should YOU be doing to grow your business?
That's the question that came up recently on a Six-Figure Systems Q & A call, and honestly, it's something I struggled with in the beginning. It's something a lot of new (and even more established) solopreneurs wonder about, too.
The trouble is, there are so many things you could be doing, and it's hard to know which ones are the most impactful. Not only that, but when you don't know what you don't know, you might worry that you're missing out on some critical activities.
In this episode of the Tiny Course Empire podcast, I'm breaking down how I spend my days (it's probably not as exciting as you might imagine), and also helping you make better choices about where to invest your time, too.
Prefer a transcript? Here you go!
What you'll learn in this episode:
What I do at the start of every single day (yes, even Christmas and my birthday) and why this morning ritual helps my business grow
Why I spend most of my time creating content
How I theme my days for more efficient working habits
Why where you are in your business journey determines what you should focus your energy on
What to focus on if you're brand new
How to effectively divide your time so you get the most important things done
Resources mentioned:
Download Your Online Business Roadmap
You'll also be automatically subscribed to my more-or-less daily email newsletter. You may unsubscribe at any time.