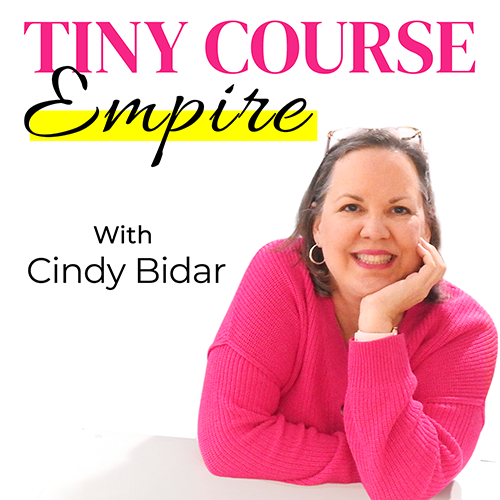 One of the best parts of Six-Figure Systems is the Q & A calls. Twice each month I get to chat with members and answer the questions at the top of their minds. I help them make better business decisions, brainstorm ideas, get past technical hurdles, and choose the right tools and resources to grow their business.
On this episode of the Tiny Course Empire podcast, I'm sharing a few recent questions, because I know if one person is asking, there are many, many more who can also use the answer.
Prefer a transcript? Here you go!
What you'll learn in this episode:
How to balance free content with paid programs
What makes a "tiny" course
How to get testimonials and social proof when you're brand new
How to change up your email schedule
What it means for your website to be ADA compliant
What to do when a launch doesn't go as planned
How to improve your email click-through rates
Whether or not you have to use PayPal in your business
Resources mentioned:
Download Your Online Business Roadmap
You'll also be automatically subscribed to my more-or-less daily email newsletter. You may unsubscribe at any time.