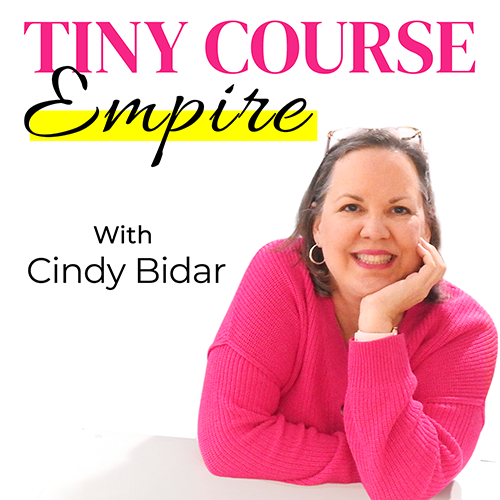 A customer asked me once if I thought I'd run out of course ideas one day. It can feel that way when you're new, and sometimes even when you've been doing it for a while.
But the truth is, there are endless ideas out there. You just have to know where to find them.
In this episode of the Tiny Course Empire Podcast, I'm taking you behind the scenes as I research and brainstorm course topics. I'll show you all the places I look for inspiration, and how you can use them, too.
Prefer a transcript? Here you go!
What you'll learn in this episode:
My biggest source of inspiration for new courses
Two websites to visit when you're feeling stuck for ideas
How to mine your existing courses for additional ideas
How to use your traffic stats to find new course topics
48 course ideas I found in under two hours
Resources mentioned:
How to Generate Endless Course Ideas
You'll also be automatically subscribed to my more-or-less daily email newsletter. You may unsubscribe at any time.