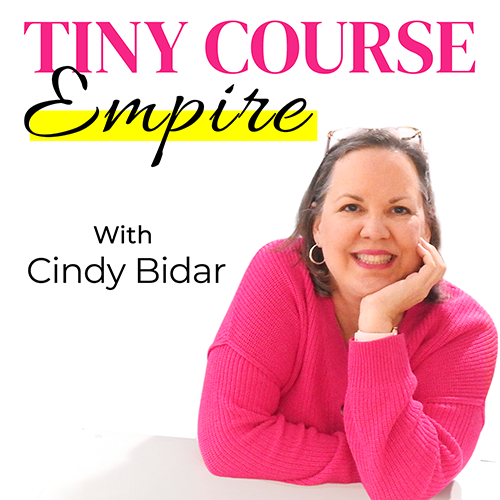 I'm a huge believer in having more than one revenue source. Multiple streams of income means when one is down, another is up, and your cash flow is smoother as a result. It's what protects you from the inevitable downturns every business will face, whether it's a global pandemic or a seasonal sales slump.
One of my favorite income streams comes from affiliate marketing. I get to recommend the best tools and resources to my community, and earn commissions for doing so.
Plus, there's no products to create, no team to manage, and no customer service to handle.
All of that makes affiliate marketing a big win in my book, but maybe the best thing of all is that I don't have to be selling all the time to earn really good commissions. Instead, I've found other ways to promote affiliate links when and where they serve my community best.
In this episode, I'll tell you all about them.
Prefer a transcript? Here you go!
What you'll learn in this episode:
Why affiliate marketing sometimes gets a bad rap, and why I love it anyway
A quick primer on how affiliate marketing works, and why it's a fit for every business model and nearly any niche
How affiliate marketing allows you to serve your customers and get paid to do it
How to use affiliate links in your content, your lead magnets, and even in your courses
How to earn a profit in your help desk with a well-placed recommendation
Resources mentioned:
Download Your Online Business Roadmap
You'll also be automatically subscribed to my more-or-less daily email newsletter. You may unsubscribe at any time.