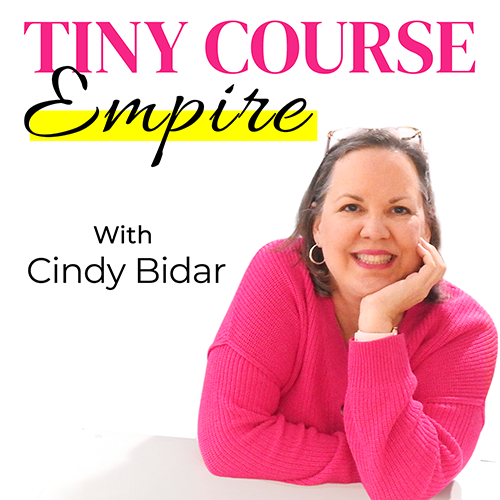 Build brand awareness.
Develop stronger relationships with your customers.
Stand out in a crowded marketplace.
Earn a better return on your investment.
Those are just a few of the reasons small businesses (especially the bootstrapping kind like you and I run) prioritize content marketing over other strategies. Even if you have the cash flow to invest in ads, you'll likely find that organic traffic through content marketing offers a more sustainable plan.
Even as the wearer of a multitude of hats, I consider content creation to be my most important job. I spend the better part of each day writing, whether it's emails, podcast episodes, course content, or answering questions in the Six-Figure Systems member area.
I've always known how important content is, but I used to worry about running out of ideas. Maybe you can relate? I've discovered something magical, though.
The more I create, the more ideas I have.
But you know me. I still like to have a system. It just makes everything easier and more efficient.
In this episode of the Tiny Course Empire Podcast, I'm taking you behind the scenes of my content development system and showing you how I find an endless supply of ideas, keep track of them, plan my calendar for more effective marketing, and basically, never run out of things to say.
Prefer a transcript? Here you go!
What you'll learn in this episode:
Content creator mindset traps to watch out for
Three tools every content creator needs (they're all free)
How to use Google to find all the content ideas you'll ever need
Why your community needs to hear from you (even if you think you have nothing new to add)
How to discover what your ideal clients are asking (so you can answer in your blog posts, podcast, and video content)
Resources mentioned: