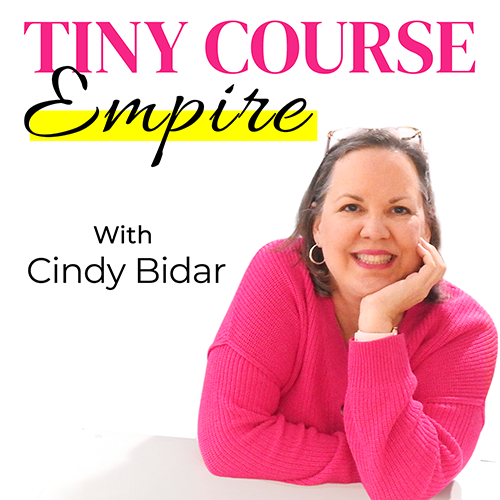 Everywhere you turn today, people are talking about AI and how it's making business so much easier. And it is, to a point.
Unfortunately, there's a subset of people who are taking it a step further, and claiming that tools such as ChatGPT can replace you. They can write your content, create your lead magnets and products, handle your customer service, build your website… everything. Just click a button, and head to the beach.
Sounds ideal, doesn't it? If only it were true.
Join me for a short, ranty episode where I'll tell you why I've avoided talking about AI, some ways I've been using ChatGPT to help me create content, and how I think you should approach this new breed of tools for your business.
Prefer a transcript? Here you go!
What you'll learn in this episode:
How to spot sketchy "get rich with AI" offers so you can avoid them
How to use AI tools like ChatGPT ethically and sustainably
Why push-button solutions are unsustainable as a business model
Why AI tools will never replace you, and how they can still save you time and energy
Resources mentioned:
Six-Figure Systems is my monthly program where I help you plan, build, and grow a six-figure online business. Start your $7 trial today and see everything that's included.
ChatGPT is a language learning model that can help you create content. I hope you'll resist the urge to let it do all your work for you though.
Download Your Online Business Roadmap
You'll also be automatically subscribed to my more-or-less daily email newsletter. You may unsubscribe at any time.