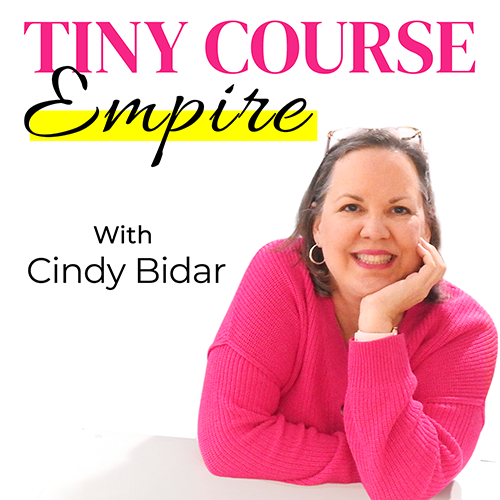 Content is what drives your traffic. It brings in new subscribers and makes sales. If you're a course creator or blogger, it's also what you sell.
That makes content creation both the most important thing you can do as a business owner, and the most time consuming.
But what if it didn't have to be?
What if you could publish more content while putting in fewer creation hours?
That's what repurposing will do for you. In this week's episode, we're diving into the types of content that are ideal for repurposing, how to organize your content to make it easy, and how to reuse your content assets in a variety of ways.
Prefer a transcript? Here you go!
What you'll learn in this episode:
Seven types of content to repurpose
How I make repurposing easier by keeping all of my content organized
Real world examples of repurposing in action
Resources mentioned:
Download Your Online Business Roadmap
You'll also be automatically subscribed to my more-or-less daily email newsletter. You may unsubscribe at any time.