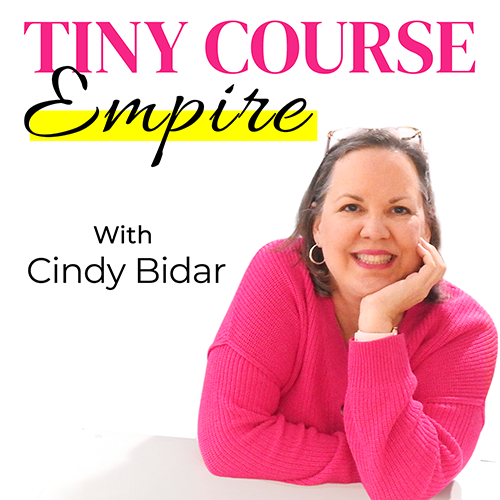 Interesting marketing strategies. Must-have software. Fun business ideas. Limited-time course offers. Intriguing new social platforms.
There's no shortage of potential opportunities for small business owners. Every day our inboxes and social feeds are filled with exciting new tools and can't-miss tactics.
Frustratingly though, the things we think are going to change our lives (or at least our businesses) are often the very things that hold us back. Chasing all of those ideas prevents us from making real progress. It's so common there's a name for it: shiny object syndrome.
It's likely you've encountered it before, and you almost certainly will again, so what can you do about it?
In this episode, we're going to take a look at what shiny object syndrome is, how it damages your business and distracts you from your goals, and what you can do—starting right now—to overcome it.
Prefer a transcript? Here you go!
What you'll learn in this episode:
What shiny object syndrome is and how it impacts your business
Examples of shiny objects you've probably encountered
Why shiny objects seem harmless (but aren't)
How to evaluate new opportunities and offers so you can know if they're the right choice, or just another shiny object
Resources mentioned:
Overcoming Shiny Object Syndrome
You'll also be automatically subscribed to my more-or-less daily email newsletter. You may unsubscribe at any time.