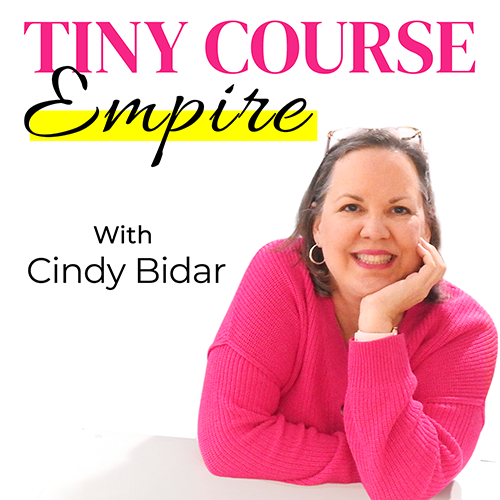 Oh, the irony. It's Monday morning. I need to get this podcast out for a Thursday release, and here I sit, struggling to write the show notes.
Why? Because I want them to be perfect.
I want to nail the intro to make it more compelling. I want to create an excerpt that will attract some love from Google. Most of all, I want you to be informed, inspired, and (hopefully) entertained.
It's a lot to ask. Meanwhile, the perfectionist that lives in my head is loudly proclaiming I've missed the mark at every turn.
"Don't use first person. This isn't about you."
"Are you sure you want to use that title?"
"There's probably a better image you could use."
Maybe you can relate. I've seen coaching clients and friends delay product launches, book releases, and even something as simple as sending an email, all because it wasn't quite good enough yet.
On the surface, being a perfectionist seems like a benefit. No one wants to put shoddy work out into the world. The problems start when you allow perfectionism to get in the way of progress. When you talk yourself out of taking action because you know it won't be perfect. When you convince yourself that another week (or month or year) is all you need to really nail it.
When you're so afraid of making a mistake, that you don't move forward at all.
In this episode of the Tiny Course Empire Podcast, I'm offering some practical advice to help you silence your inner perfectionist and get on with the work you want to do.
Prefer a transcript? Here you go!
What you'll learn in this episode:
How perfectionism delays (or even permanently derails) your success.
Why aiming for perfect is costing you money.
What perfectionism really looks like in the business world (you might not even recognize it).
Why it's ok to put less-than-perfect work out there in the world.
The one thing you should aim for over perfection.
Practical strategies you can use to overcome your perfectionist tendencies.
Resources mentioned: