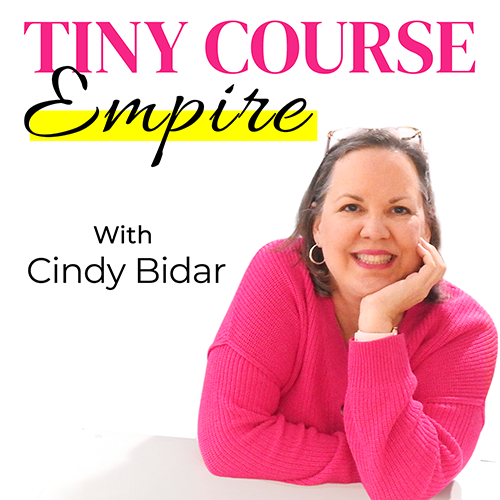 It's that time of year again. A brand new, shiny calendar is just around the corner, and that means it's time to set some goals.
THIS is the year you'll finally lose weight, get fit, start a blog, write a book, launch a YouTube channel, organize your house, quit your job, learn to knit…
All. The. Things.
Sound familiar? There's just one problem.
Setting goals is easy. Achieving them requires an entirely different skill set.
In this episode of the Tiny Course Empire Podcast, I'm breaking down exactly what it takes to achieve every goal you set. Whether you want to launch an empire or organize your photos, there's a formula to follow.
So come on along, and let's get goaling!
Prefer a transcript? I gotcha covered right here!
What you'll learn in this episode:
The one element of SMART that you must get clear on if you want to actually achieve your goals.
Two must-have pieces that make up every successful achievement.
The real reason to write down your goals and keep them handy.
How to avoid setting yourself up for failure.
Why tracking your progress sucks sometimes, and why you should do it anyway.
Resources mentioned:
Download Your Online Business Roadmap
You'll also be automatically subscribed to my more-or-less daily email newsletter. You may unsubscribe at any time.