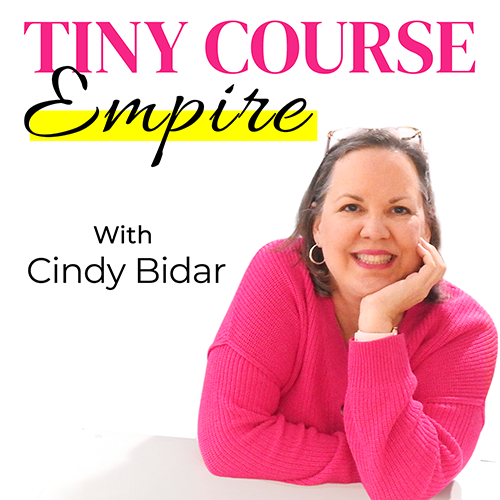 Do you ever wonder what makes one small business owner more successful than another? Do they have better contacts? More education? Smarter ideas? Faster computers?
For more than a decade, I've been working with online business owners, first as a virtual assistant, then as an operations and marketing expert, and now as a course creator and coach. Here's what I've learned.
Success doesn't depend on who or what you know. It's not about having the best ideas or more education or even creating better courses or products. Success is about you and your unique mix of personality traits.
That's good news! It means you are in control of your success, not some outside force you may or may not have any influence over. And even if you think you don't have these essential traits, it's easy to get them.
That's what we're talking about in this week's episode of the Tiny Course Empire podcast.
Prefer a transcript? Here you go!
What you'll learn in this episode:
Why curiosity about life in general makes you a better entrepreneur
Why focusing on tactical steps might be hampering your business growth
How to overcome the hurdles and setbacks that threaten to derail you
How to create success even if you're missing an essential trait or two
How to fall in love with your business
The difference between a growth and a fixed mindset, and why it matters for your business
Resources mentioned: