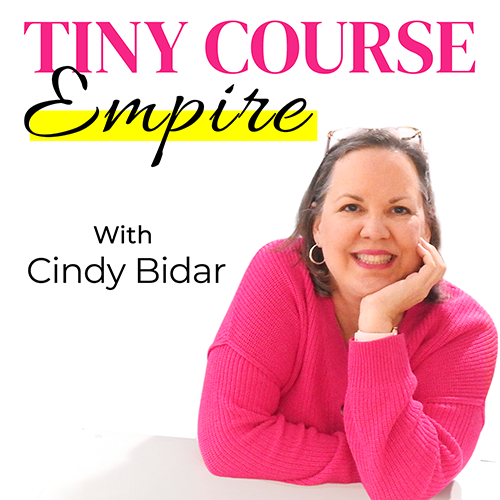 I've created more than 80 digital courses and earned more than $1,000,000 in revenue from them. But you might be shocked to know that my first course was a bit of a disaster. As in zero sales. A true flop.
Looking back, I can see all the things I did wrong, but the biggest problem was I didn't take the time to validate my idea before plunging forward.
Today, I take a much different approach. While I can't say they've all been best sellers, I can tell you that taking the time to validate my offers before I create them has massively improved my results.
In this week's episode of the Tiny Course Empire podcast, I'm sharing some of the ways I've used to validate my course ideas. Which ones will you use to make sure your next digital course is a hit?
Prefer a transcript? Here you go!
What you'll learn in this episode:
Which keywords can indicate that a customer is looking to make a purchase
Three easy ways to ask your audience what they most want and need, and when to use each method
How to use your internal data to decide on your next course offer
How to 100% guarantee your new course will make sales
Resources mentioned:
Download Your Online Business Roadmap
You'll also be automatically subscribed to my more-or-less daily email newsletter. You may unsubscribe at any time.