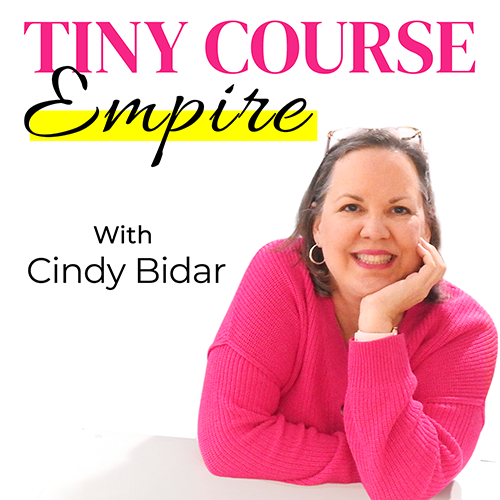 Membership sites are more popular than ever, and why not? They offer recurring, predictable income, give you loads of content you can repurpose in a variety of ways, and work well as a part of an overall funnel that leads to higher ticket coaching or group programs.
So if you've considered starting a membership site of your own, I would not be surprised.
I would also not be shocked if you had questions, because let's face it, membership sites have a lot of moving parts, and they're a big commitment. That's why in this episode, I'm addressing all your most common questions.
What you'll learn in this episode:
Why I almost gave up on my membership site after a year of work, and what I did to turn it around.
Whether or not there's room on the internet for membership sites that aren't about business.
Why passive income and easy money are the myth, but membership sites are still worth starting.
How much content you need before you can begin.
What it's really like to run a membership site from day t0 day.
Prefer a transcript? I got you covered right here.
Resources mentioned:
Six-Figure Systems is my monthly membership site where we talk all things online marketing, from list building to course creation to membership sites.
Five common options for membership site hosting:
Are you ready to launch a membership site? Find out with this 2-minute checklist.
You'll also be automatically subscribed to my more-or-less daily email newsletter. You may unsubscribe at any time.