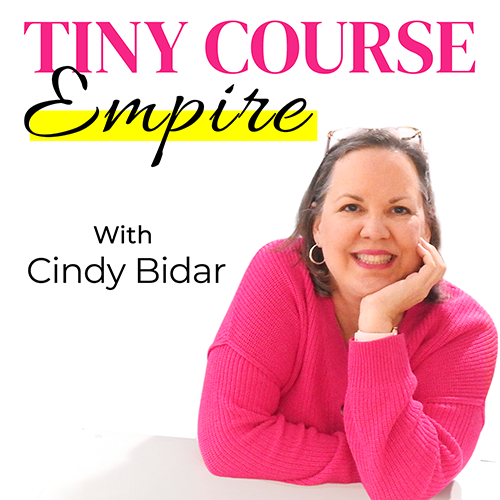 Early this year we passed a huge milestone in our business: We welcomed our 500th member to Six-Figure Systems.
Several people reached out to ask how we did it. My answer to that will probably disappoint some listeners, but what's really fascinating is what I learned along the way. Have a listen. I hope you'll come away with some insights into your own business as well.
Prefer a transcript? Here you go!
What you'll learn in this episode:
The many different ways you can show up consistently for your audience
Why it pays to ask for (and accept) feedback—even when it's not what you want to hear
Why your way (or mine) might not be the best way
Why adding more content isn't always the best way to create more value
How to let go and get help when you need it
How incredibly freeing it can be to realize not everyone will love what you do
How I made things harder on myself than I needed to, and what I'm doing differently now
Resources mentioned:
Download Your Online Business Roadmap
You'll also be automatically subscribed to my more-or-less daily email newsletter. You may unsubscribe at any time.