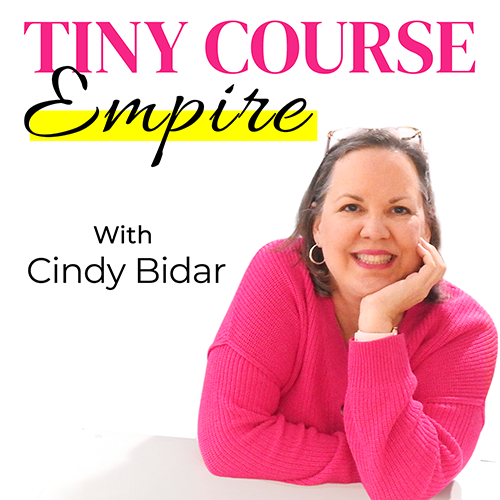 I remember the first webinar I ever watched about starting an online business. It was about niche blogs, and how to find an SEO-friendly domain, research a few keywords, write a few blog posts, and insert Google Adsense ads and Amazon affiliate links.
I was fascinated, and the whole process made perfect sense to me. Until I actually sat down to create the first blog, and I realized it's just not as easy as it looks on a webinar.
That was just one of the harsh realities I've learned about running an online business. In the past 12 years I've learned many lessons that I'm sharing with you in this episode of the Tiny Course Empire podcast.
Prefer a transcript? Here you go!
What you'll learn in this episode:
Why doing what you don't want to do is a good thing, and not just for your business.
The outsourcing secret successful entrepreneurs don't tell you.
Why you probably don't want to turn that hobby you love into a business.
How to make better use of those courses you buy and the webinars you watch.
What I learned about shiny new tools when I was just 17 (and it's just as true now as it was then).
The one thing every business has in common, and it just might be the thing you dislike the most.
Resources mentioned:
Download Your Online Business Roadmap
You'll also be automatically subscribed to my more-or-less daily email newsletter. You may unsubscribe at any time.