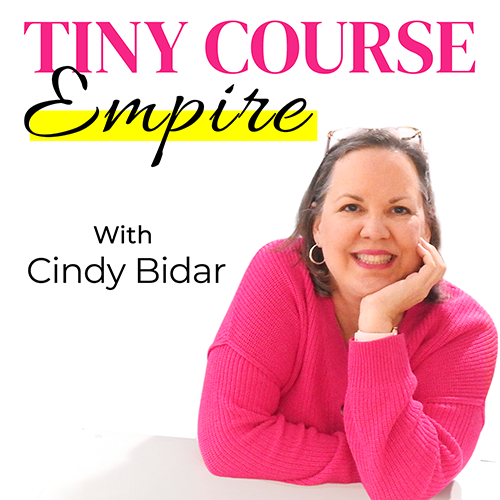 How many items are on you to-do list right now?
You probably have products to create, affiliates to meet with, blog posts to write, Facebook groups to moderate, clients to serve, taxes to file… The list is endless, and we haven't even touched on personal projects yet.
If you're feeling a little overwhelmed with it all, that's to be expected.
But what if I told you I have a simple system you can use to prioritize your projects and get everything done, without working 60+ hours every week? Would you be on board with that?
Because that's what time blocking has done for me.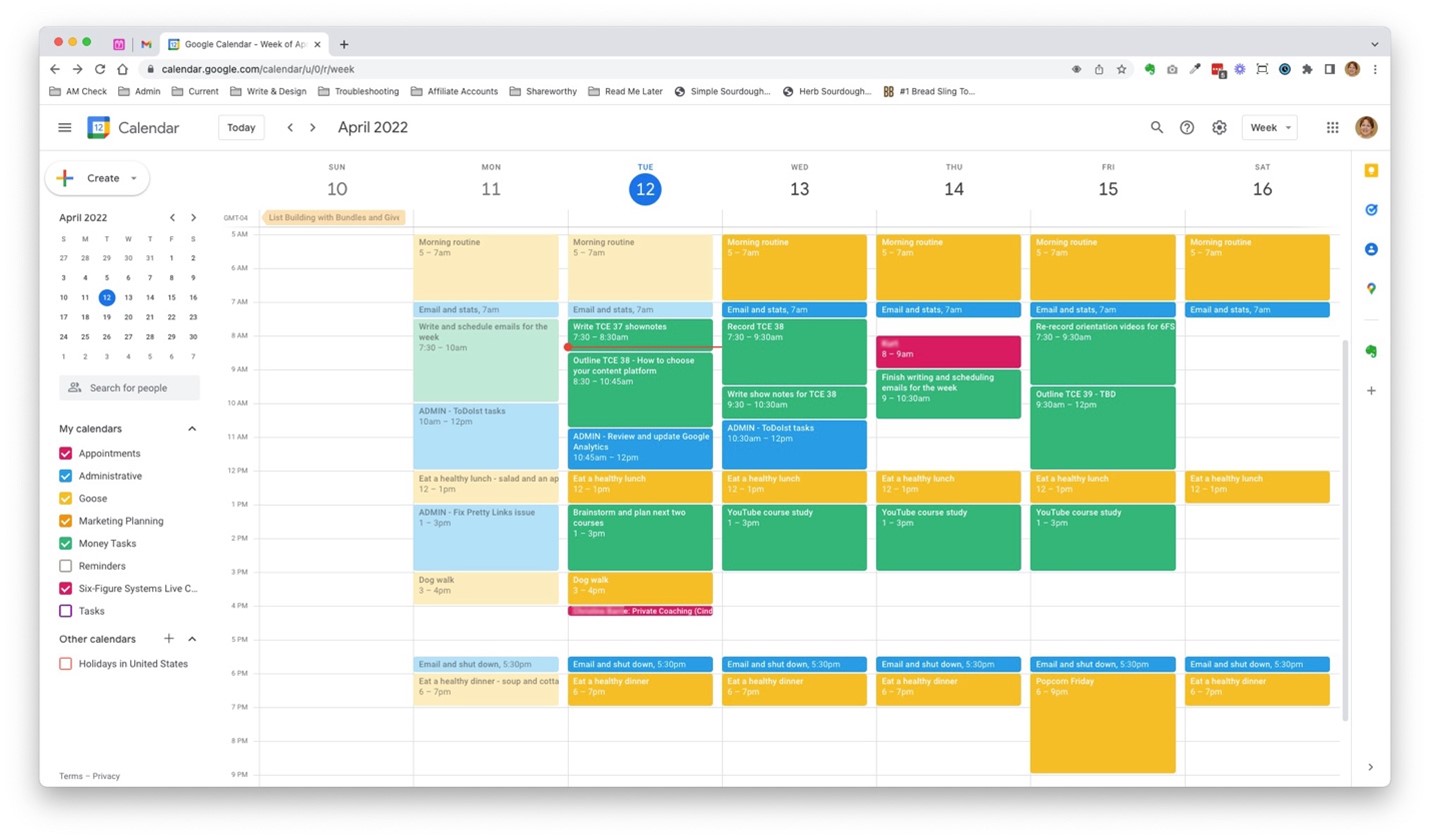 Now, I'll be the first to admit that I've been an on-and-off time blocker for years. I've abandoned the idea in favor of a "more flexible, spontaneous" approach to life, but I always come back to time blocking—usually after a particularly stressful month where I felt like I got nothing done.
In this episode of the Tiny Course Empire Podcast, I'm breaking down exactly how I schedule my weeks, why I use my calendar as my to-do list, and how you can get more done, too.
Prefer a transcript? Here you go!
What you'll learn in this episode:
How time blocking helps me make good decisions about which projects to take on
How my color-coded calendar lets me know at a glance if I have my weekly priorities right
A simple process you can use to get all your obligations and to-do items organized
Why spending an hour with your calendar each week will save you loads of frustration and stress
How to avoid calendar chaos when an emergency occurs
How an organized calendar leads to more flexibility
Resources mentioned:
Google Calendar allows me to have multiple calendars all in one interface.
ToDoIst is my task manager of choice.
Other time-blocking resources you might enjoy: