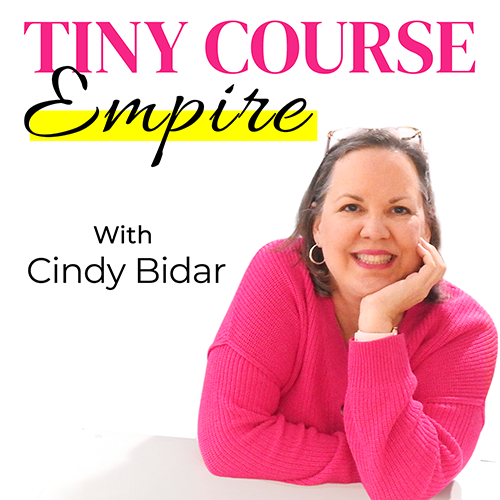 Marketing.
That's the number one concern I hear from new (and even more established small business owners). How can they most effectively market their products—and where?
It can feel like a constant struggle, and it's one that many entrepreneurs aren't equipped to handle. As one client said to me, "I don't want to learn to be a better marketer. I don't care about marketing. I care about being a better coach."
But what if you could get in front of a steady stream of new visitors who were not only interested in what you have to offer, but who come to you primed and ready to buy? That would tick all the marketing tasks off your to-do list, and let you get back to what you really want to do.
Enter, the affiliate program. The concept is simple (and actually pretty brilliant). All you have to do is invite other marketers to share your offers with their audiences, then reward them for the sales they bring with a percentage of your profits.
In this episode of the Tiny Course Empire podcast, I'll walk you through the five steps to start your own affiliate program. It's easier than you think, and when you're done, you'll have new ways to effectively market your small business—without earning a degree in marketing.
Prefer a transcript? Here you go!
What you'll learn in this episode:
How to know if an affiliate program is the right choice for your business
Three things to consider before choosing your affiliate platform
Important affiliate program terms to decide
How to make it easy for your affiliates to be successful
How and where to find affiliates
How to maintain a thriving affiliate program
Resources mentioned:
Download Your Online Business Roadmap
You'll also be automatically subscribed to my more-or-less daily email newsletter. You may unsubscribe at any time.