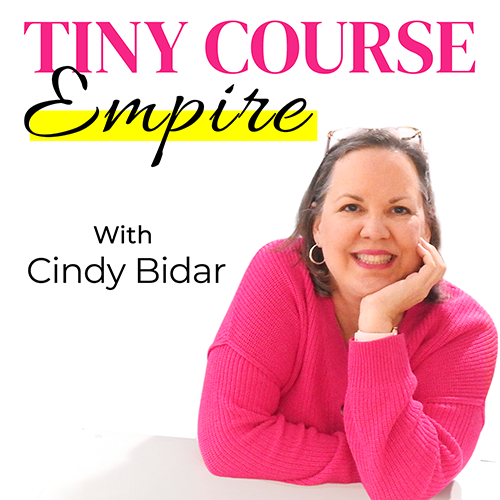 In a perfect world, we'd have all of our expenses covered each month, and we'd have plenty of "fun money" stashed away in case we wanted to take a last-minute trip or buy a fancy laptop or splurge on a new wardrobe.
For small business owners though, income ups and downs don't always make that possible. That feast-or-famine cycle can cause havoc in your budget, and make it seem as if you'll never get ahead.
But here's the good news:
You have everything you need to earn an extra $1,000 (or more) whenever you need to!
With just a little creativity, you can easily boost your revenue, and often in a very short time frame. You won't have to say "no"
And here's the best news of all. Once you learn how to conjure up cash on demand, you'll use that skill over and over again to grow your business.
Prefer a transcript? Here you go!
What you'll learn in this episode:
The fastest way to earn money in any niche
Where to look for freelance gigs even if you're brand new
Real world examples of people who tapped into their unique skill sets with great success
How to leverage your course-creation skills for fast cash even if you don't (yet) have a course to sell
Where to find instant commission affiliate offers you can promote
How to turn your abandoned projects into quick cash
Resources mentioned:
Download Your Online Business Roadmap
You'll also be automatically subscribed to my more-or-less daily email newsletter. You may unsubscribe at any time.