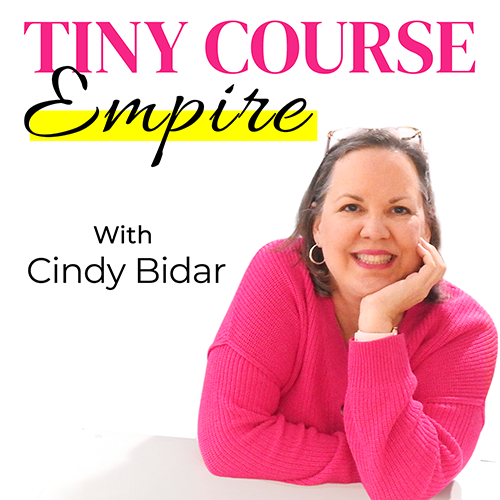 Have you ever thought to yourself, "There's too much competition in this niche," or "I'm too late to find success with this," or "Everyone else does this better than I can"?
We've all had those thoughts at one time or another, and it all starts with how we think about the competition.
A few weeks ago, I received an email from a subscriber who wondered if she was making a mistake by promoting her potential competitors. Would it take away from her sales down the road? Would she lose customers?
That got me thinking about what it means to compete with one another in business, and why we often see competition as a bad thing when in fact, it's the opposite.
In this episode, I'm challenging you to change how you think about the competition. I'll give you three new perspectives to try on, along with some real-world examples to show you how each of them can actually improve your business.
Prefer a transcript? Here you go!
What you'll learn in this episode:
How to grow your reach and your income by turning competitors into collaborators
Why having competitors in your niche is actually a good thing
How your competitors can inspire you to do better
Resources mentioned:
Download Your Online Business Roadmap
You'll also be automatically subscribed to my more-or-less daily email newsletter. You may unsubscribe at any time.