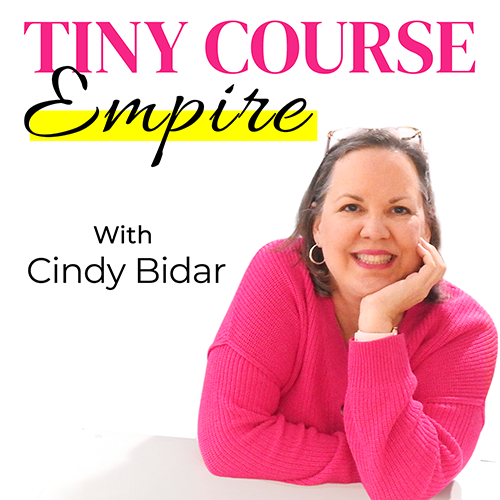 There's no escaping the camera when you run an online business. Video content continues to outrank other formats. Social platforms prioritize reels and live streaming. And let's not forget podcast interviews, video-based courses, conferences (both live and virtual) and the many other opportunities involving a microphone and camera.
For those of us with a bit of anxiety, stepping up and being seen in this new way is intimidating.
In this episode of the Tiny Course Empire podcast, I'm welcoming a special guest to help calm those nerves and make you a better speaker, too.
Prefer a transcript? Here you go!
What you'll learn in this episode:
Why it might not be anxiety you're feeling at all, and how to reframe your thoughts around those butterflies in your stomach.
A simple technique for instant relaxation when you're speaking.
How to recognize the signs of over-excitement, and how they make it difficult to get your point across clearly.
Why you should speak slower than you think (and even slower than that).
How to practice your presentations with intention.
Resources mentioned:
Download Your Online Business Roadmap
You'll also be automatically subscribed to my more-or-less daily email newsletter. You may unsubscribe at any time.