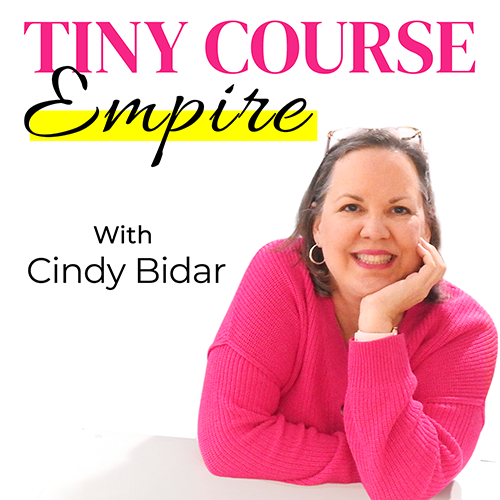 First it was supply chain disruptions that sent prices skyrocketing for everything from cars to toilet paper. Then inflation joined the party and drove prices even higher. Chickens across the US got sick, and suddenly eggs were the most expensive breakfast food you could buy (assuming you could even find them).
Now, you might not be selling cars or toilet paper or eggs, but all of this economic weirdness we've experienced over the past few years is taking its toll even in the online space.
In this episode of the Tiny Course Empire podcast, I'll share four steps you can take to get your business back on track if things have slowed down recently. And truthfully, even if your sales are humming along nicely, it makes good sense to have a plan. Just. In. Case.
Prefer a transcript? Here you go!
What you'll learn in this episode:
The single most important thing you should be doing right now, even if sales are strong and business is growing.
Why it's easy to let important systems take a backseat, especially if you're busy.
How to prioritize your efforts for maximum results.
Where to find new ideas to boost your profits when times are slow.
Why now is the best time to go "back to basics" and polish up your marketing assets and messaging.
Resources mentioned:
Download Your Online Business Roadmap
You'll also be automatically subscribed to my more-or-less daily email newsletter. You may unsubscribe at any time.