A couple of times each week, someone emails me to ask, "What are you using for your course delivery?" or "What theme do you use on your website?" or "Which email provider are you using?"
There are a ton of pieces that all have to fit together to make an online business run. In the past, I've written about how to choose your tech stack, based on your goals, your budget, and your technical comfort level.
Today I'm going to dig into my personal choices, why I use each one, and what role it plays in my business.
WordPress For Website Management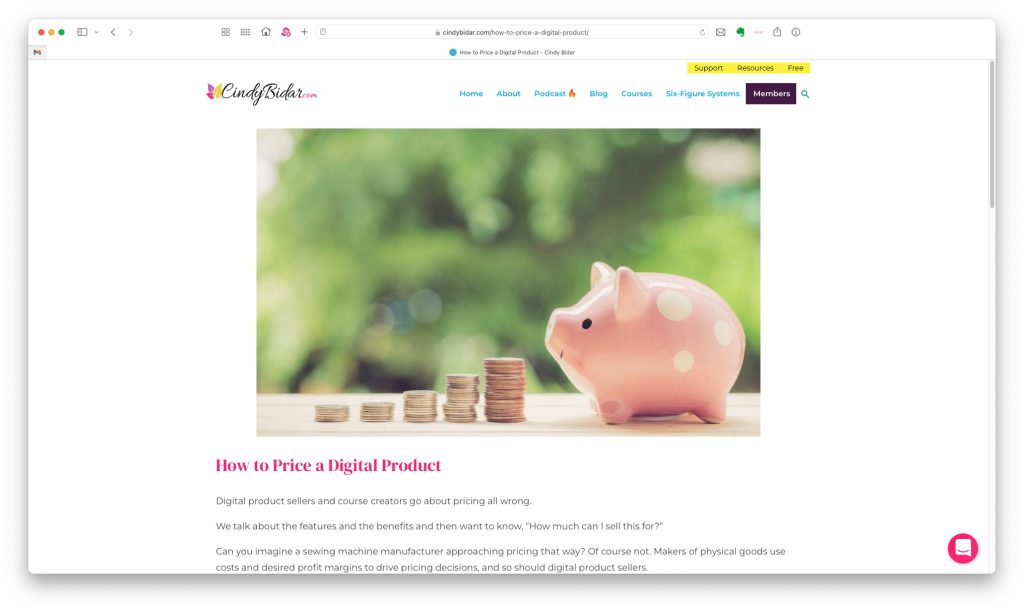 What it does: 
WordPress is what handles the display of content. Every word you read, every video you watch, every comment you leave on this site or any other that I own is displayed through WordPress.
Why I chose it:
To me, it's not a choice. I know there are many other website builders out there (Wix, SquareSpace, GoDaddy, and others) but they all fall short when it comes to scalability, flexibility, and portability.
Where to get it:
Download WordPress for free here, or contact your hosting provider to ask how to install it on your server.
Thrive Plugins for Sales Pages and Opt-In Forms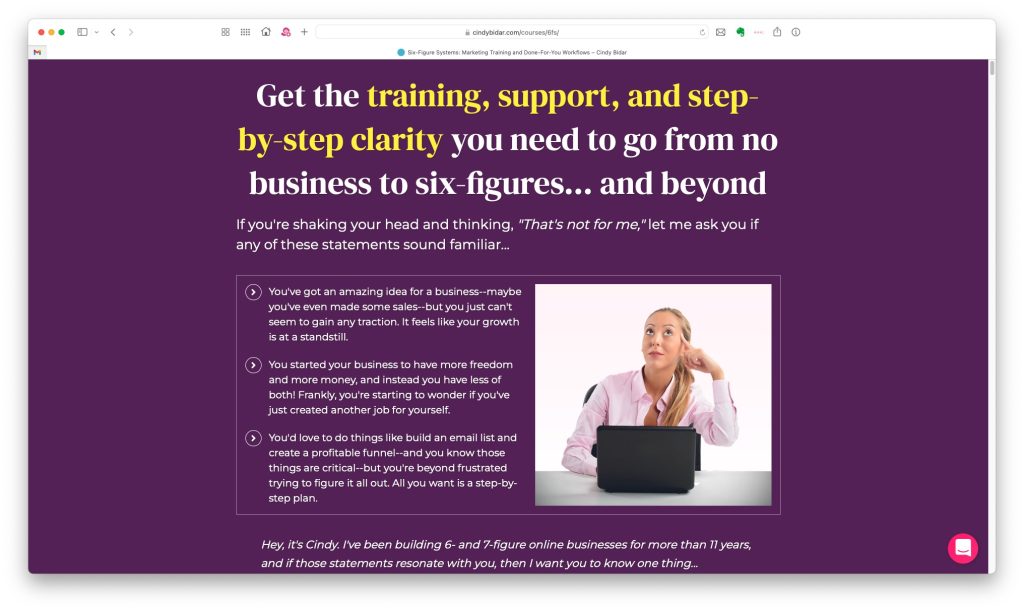 What it does:
Thrive Themes offers an entire suite of WordPress plugins including a quiz builder, an LMS, a countdown timer, and a split-testing tool for optimization. The two I use the most are Thrive Architect and Thrive Leads.
Thrive Architect is the page builder I use for all my sales pages. It's a drag-and-drop editor that features dozens of templates you can start with—that makes it easy to create nice looking pages even if you're not a designer. It installs alongside your existing theme, so there's no need to change what you're already using for your blog.
Thrive Leads creates opt-in forms, pop-ups, and the welcome bar you might see at the top of my website. It connects to my mailing list provider.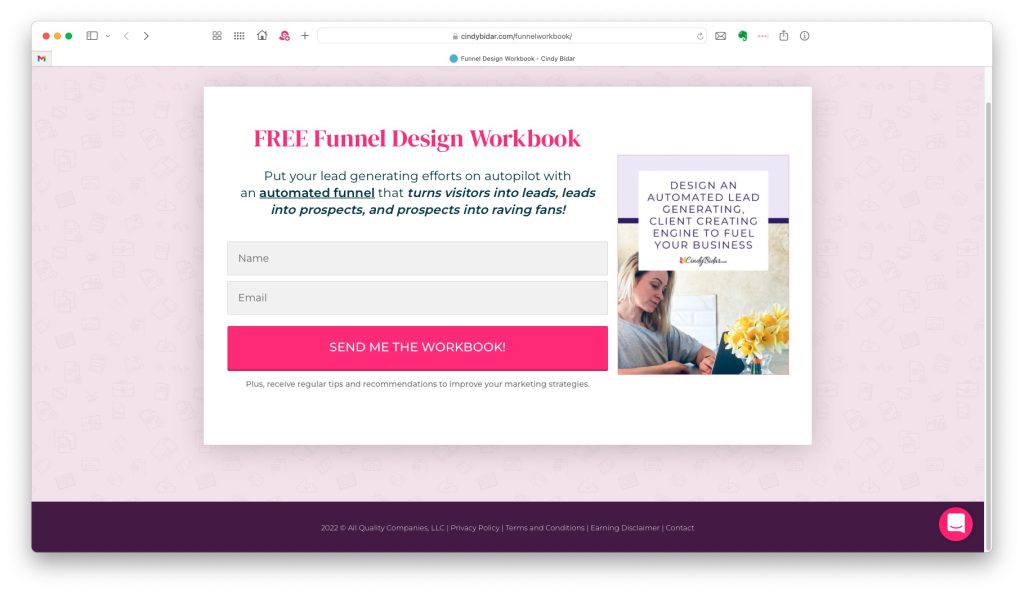 Why I chose it:
I find Thrive's plugins easy to use, their support is responsive and helpful, the forum is active, and they are continually improving their products.
Where to get it:
Get the entire Thrive suite of plugins for less than what other page builders charge.
aMember for Product Sales, Affiliate Management, and Content Protection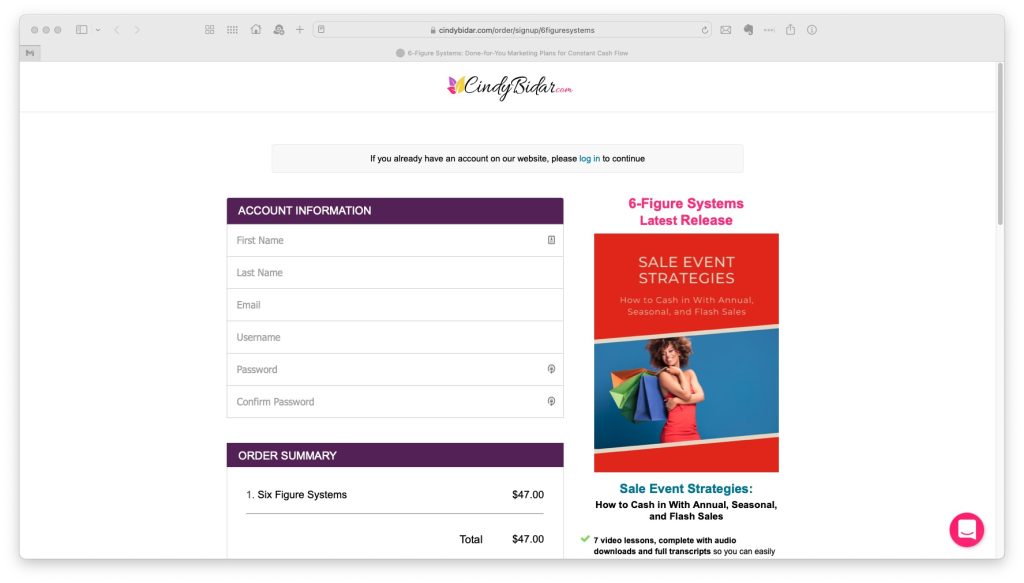 What it does:
aMember's primary job is to act as my shopping cart, meaning it's the middle-man that links buyers with either PayPal or Stripe for payment processing.
Why I chose it:
I've been using aMember with clients since my early days online, so when I decided to launch my own product sales it was a natural fit. I didn't have to learn something new, which was a big benefit.
There are other reasons as well, such as:
Low annual cost. aMember is self-hosted, which means you buy the software rather than paying each month as you do for other carts. There is an $80 annual fee for continued support, but that's minor when compared to the monthly fee for something like SamCart.
Affiliate trust. aMember has been around a long time, and it's trusted by affiliate marketers. Since my affiliate program is an important part of my business strategy, that's critical.
Built-in content protection. With other carts, I'd need another piece of software (such as Wishlist Member) to manage product access. aMember handles it all seamlessly.
Where to get it:
Order aMember through their website here, and be sure to take advantage of their free installation service.
Memberoni for Course Delivery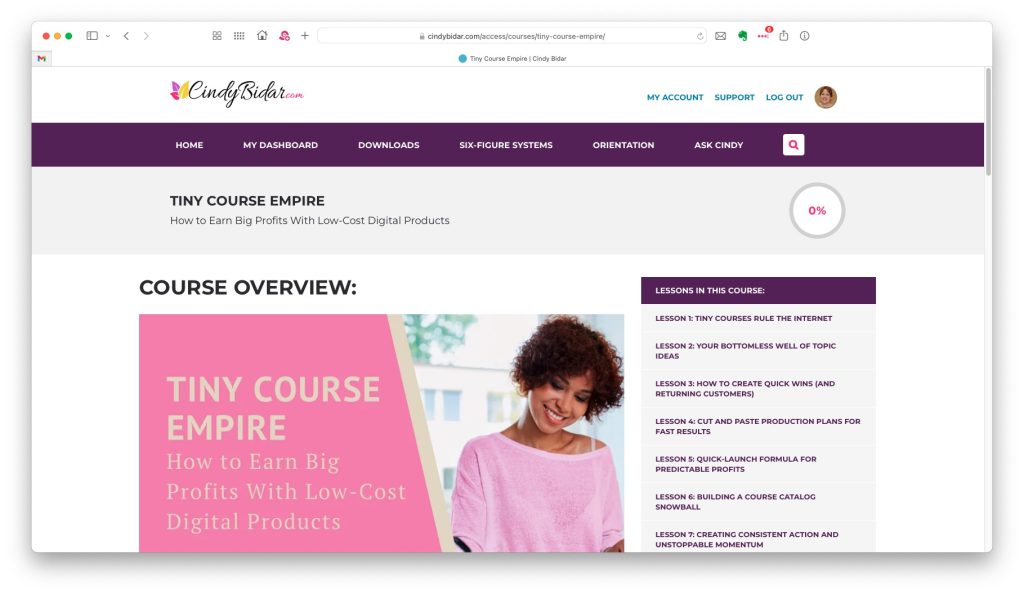 What it does: 
Online courses and membership sites often use a learning management system (LMS) to help organize course materials and make it easier for users to navigate. There are hosted versions (think Teachable or Kajabi) and self-hosted options (WP Courseware or Thrive Apprentice).
Memberoni is a theme (not a plugin) that incorporates some of the features of an LMS into any WordPress website. For example, Memberoni:
Creates the course menus that you see in the right sidebar of all my courses.
Keeps track of which courses members have studied.
Adds the download buttons for all course content.
Handles the layout of the dashboard pages.
Integrates with aMember to control access to course content.
Why I chose it:
I tested several options before landing on Memberoni. First I "rolled my own" with Thrive Architect, which made a really nice looking page, but it just wasn't scalable. There was too much manual work involved in creating layouts and building course menus.
I also tested WP Courseware, but I didn't love the way it looked. I tried LearnDash, but I couldn't get it to integrate with aMember. LifterLMS looked good, but I didn't love the price.
I finally landed on Memberoni, which looks great, integrates easily with aMember, is endlessly customizable, and doesn't cost a small fortune.
Where to get it:
The Memberoni theme is only available to members of The Membership Academy. Go here to see all the other benefits and to join.
Active Campaign for Email Marketing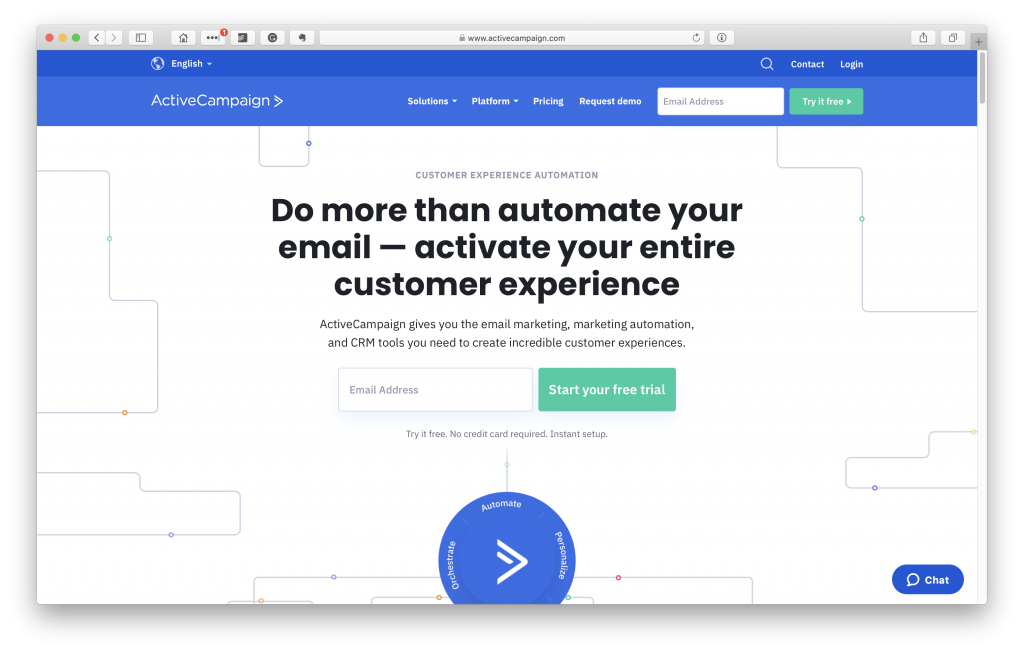 What it does:
Active Campaign is my list management tool. It's where 99% of my emails originate. I can also send email through aMember, but I reserve those emails for customer and affiliate updates. I never send promotional emails through aMember.
Why I chose it:
Active Campaign integrates easily with my other tools (aMember and Thrive Architect/Leads), plus it offers incredibly powerful automations and tagging. That means I can build complex funnels based on how my subscribers interact with my content, which products they've purchased, how engaged they are, and more.
Where to get it:
Sign up for a 14-day trial here.
What runs your business?
Leave a comment below and tell me about your top tool choices, or hit me up with any questions you have!