One of the first people I 'met' online is Lynette Chandler. I was instantly impressed with her technical chops, and she's who inspired me to go that direction with my own virtual assistant business. But then I discovered she's even more creative than she is techy, and she's got a sharp marketing mind, too. In fact, she's one of the people I often turn to when I need help fleshing out ideas or working out new plans.
I'm happy to share her brilliance with you here on the blog. Take it away, Lynette!

Ah! Lead magnets. Love them because if done right, it can often bring you lots of fresh leads forever. Hate them because creating a good lead magnet can be as challenging as creating a product in itself!
If you don't know what a lead magnet is, let me help you get up to speed. It's a free item of value that your audience would 'pay' with their email address to get.
You've opted-in for many of them yourself. Popular lead magnets are percent or dollar off coupon codes. Yes, please! Nobody passes up saving money.
The other popular one is an eBook or report. There's nothing wrong with them. Many businesses still do well with these. Especially if the information is captivating.
But, they can seem tired and overused. Easy for people to dismiss. Especially with the busy lives people lead. Reading can sometimes seem like a luxury they don't have time for.
If you want people to sit up and pay attention to you and say "Hell yes!" to your lead magnet, it should:
Give instant (or close to instant) gratification.
Not need too much reading.
Provide quick, specific answers.
Give people a sense of some accomplishment if possible.
Tall order? It is. At the same time, it is very do-able and oftentimes simple to set up. Let's see what some of them are.
A Calendar/Planner
Way back in 2008, I created a simple Blog Calendar. It didn't even look like a calendar. It was more like a list of holidays with suggestions that could spark a blog post.
It was a simple concept and didn't cost me a lot of time to create. It was, in all honesty, quite ugly. Still, it brought close to 2,500 opt-ins the first year.
I continued publishing it year after year, sometimes gaining over 13,000 opt-ins a year!
As the years went by, I also started making the calendar more planner-like. More professional, like something someone would pay money for.
These type of lead magnets are more prevalent today. That doesn't mean it doesn't work. You have to make them more attractive. You can achieve that by hiring a good designer or purchasing quality templates.
Examples:
12-Week Crush Your Goals Planner
2021 Weekly Saving Calendar for a stress-free Christmas
Workout Calendar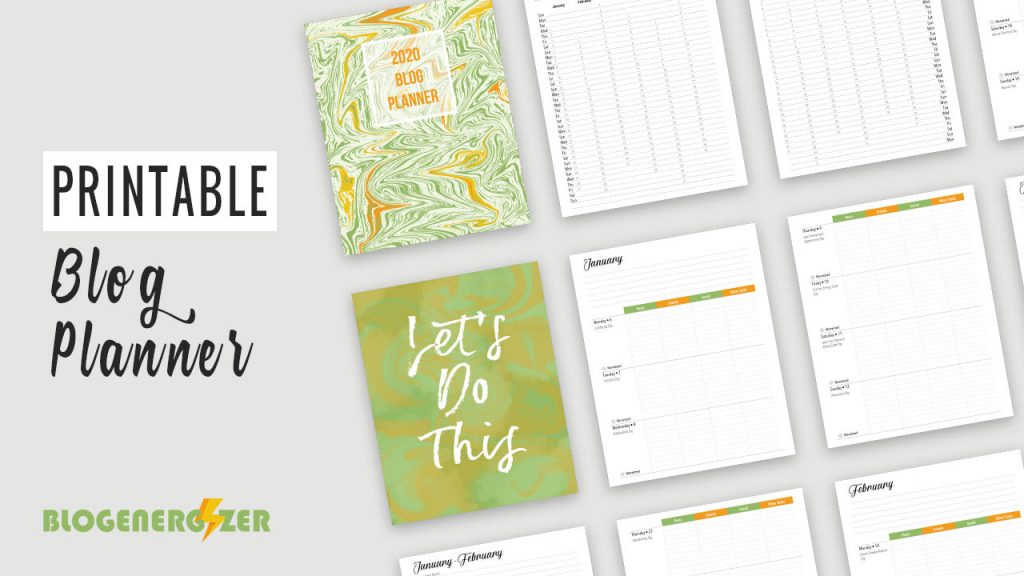 A Journal
There are a lot of different types of journals. When I say journal here, I'm not talking about a blank page with lines. I'm talking about those with a little more in there such as prompts, or something with a specific purpose.
The nice thing about journals is this: You have a built-in excuse to contact them daily to check in or remind them to use it. Also, you can boost your engagement by encouraging them to share what they've written that day.
Examples:
Migraine Journal
Food Journal

Challenges
Challenges are super fun and work well to grow a community too. It can be as simple as, "This is what I'm doing every day for the next 30-days, come join me".
In general, it will be more effective if you give it some structure. Give your audience a workbook or journal that everyone is working from.
Also, consider throwing in some prizes. Prizes don't have to cost you money, but they do have to have real value. Like coaching time with you or, if there are affiliate products you will be recommending, approach the merchant. See if they are willing to contribute their product as a prize.
Examples:
14-Day Keto Fasting Challenge
30-Days of Meditation Challenge
10-Day Writing Challenge
Habit Trackers
One of the best ways to make a positive, lasting change to one's life is to turn it into a habit. Habit trackers help people stay on the wagon. Not to mention, get tremendous satisfaction from checking another day off.
Examples:
No Spend Tracker
Kid's Sleep Hygiene Tracker
One Kind Thing A Day Tracker
Quizzes or Self-Assessments
Quizzes and self-assessments have always been popular. People like to learn more about themselves. There is a small tech barrier for this type of lead magnet, but don't let that stop you.
Start with the easiest to do like a printable. Get it rolling, then work on the tech part. You might find out your people actually prefer a printable.
Examples:
Are You In The Right Business?
Stress Assessment
Homeschool Assessment Test
Trello Board
This type of lead magnet works best for processes and action plans. It is free to use for both yourself and the user. It also has a bit of a higher perceived value.
Be prepared for more handholding than a printable if your audience is new to the technology. It might be a good idea to also include a printable option.
Examples:
Social Media Plan
Family Vacation Plan
Teacher Lesson Plan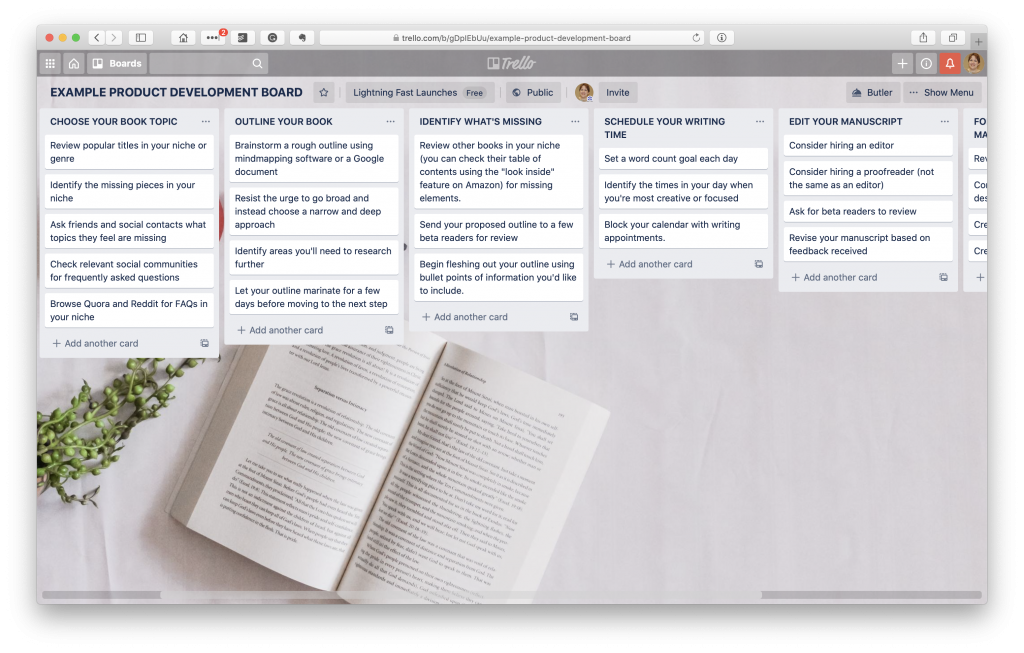 Canva Templates
This type of lead magnet lends itself to design work. But, you can get creative with something like a worksheet. The attractive part to this is, people will be able to edit it to suit without buying software.
A little friendly warning. To share your designs as a template, you need to upgrade to a paid account. You can share your design from your free account, but you might find people overwriting your design daily. Not fun.
Examples:
Resume template
Certificate template
Wedding invitation template
Sales Scripts or Email Templates
Knowing what to say to a prospect to get them to buy without being salesy is a big draw. If you sell anything and teach others how to do it, this is something your audience wants.
Remember, you don't have to give away the farm. One way is to focus on a specific use case and provide scripts and templates
Examples:
Price objection: What to say to your clients
10 Effective welcome email templates
How to close the sale on a webinar
Resource Library
Have you collected a lot of resources and tools over time? Make a list of them – better if they are free resources – create a web page and 'protect' it. Make it feel and behave like an app or an exclusive membership.
The combination of all these factors help elevate the value of your lead magnet, especially if you continue adding to it.
Examples:
Font library membership
Monthly menu plan club
100 free tools to build your business
Contact List
Do you know people you've worked with who can help your audience? Reach out to these contacts. Ask if it's OK for you to send people their way. Compile a list and make it your lead magnet.
Verified and trusted contacts have tremendous value. Very often people don't know who to turn to and don't know who they can trust. Since you already have experience with these people, your audience would value that.
Examples:
50 Vetted & reliable freelancers to free you from the drudgery
My personal Rolodex of experienced nutritionists
10 Contractors I call on every time I need help
Exclusive Discount Club
This one is much like a contact list. Ask the makers of the products you use if they would be willing to extend a discount to your people.
This is also a brilliant way to kick off your own affiliate sales! When you're pitching, be flexible and creative. If a discount is not in the books, how about a bonus that other buyers don't get?
Examples:
50% Premium Meditation Tools
$500 of Coupons For Moms
$200 off Essential Online Business Tools
Don't settle for the same old boring opt-in incentives. Think outside the box and give your subscribers what they really want and need, and they'll pay you back with loyalty and subscriber engagement.
So what do you say? Which one will you create first?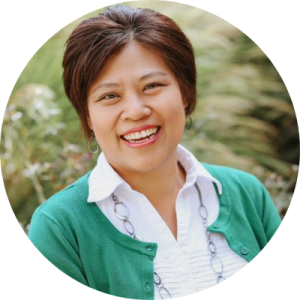 Lynette Chandler is a web developer turned designer. She finds joy in creating workbooks, journals, and planners. Lynette offers her creations to entrepreneurs, coaches, and experts to grow their businesses. Find her at Thrive Anywhere.