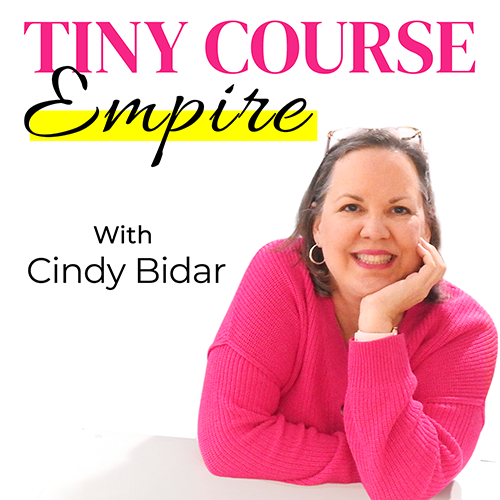 When I was just getting started online, I knew one thing for sure: I had to start an email list. Everyone said so.
The problem was, beyond creating an opt-in offer, I didn't have a clue about autoresponders or marketing funnels, so my efforts fell pretty flat.
Then I figured out the backwards approach that I've been using for the past four years to grow my list from a couple hundred random email addresses to more than 8,000 active subscribers who buy from me over and over again.
In this episode, I'll tell you exactly how I did it.
Prefer a transcript instead? Here you go.
What you'll learn in this episode:
My five-step, backward funnel planning process
Three rules for creating your opt-in offer
Questions to ask to identify what your subscriber needs from you before she's ready to make a purchase
How to craft emails that address those needs
The one thing every email in your funnel must have
One type of email you can't leave out of your funnel
Resources mentioned:
AWeber: Still a great email marketing platform for new and established business owners, and they offer outstanding support at every service level.
Six-Figure Systems: My monthly online business training membership.
Top 6 Outsourcing Mistakes: Just for giggles. The links and appointment calendar are broken, and I'm no longer taking clients.