A few weeks ago, one of my Six-Figure Systems members (thank you Tara) asked some really great questions on one of our Q & A calls. I answered her on the call, but I also thought it would be fun to share my responses here, along with some plans for 2020.
Q: Do you do all your business planning within Trello?
A: Yes and no.
I love Trello for organizing projects and for managing my operations manual, but I don't love it for planning. I'm actually kind of old school about that.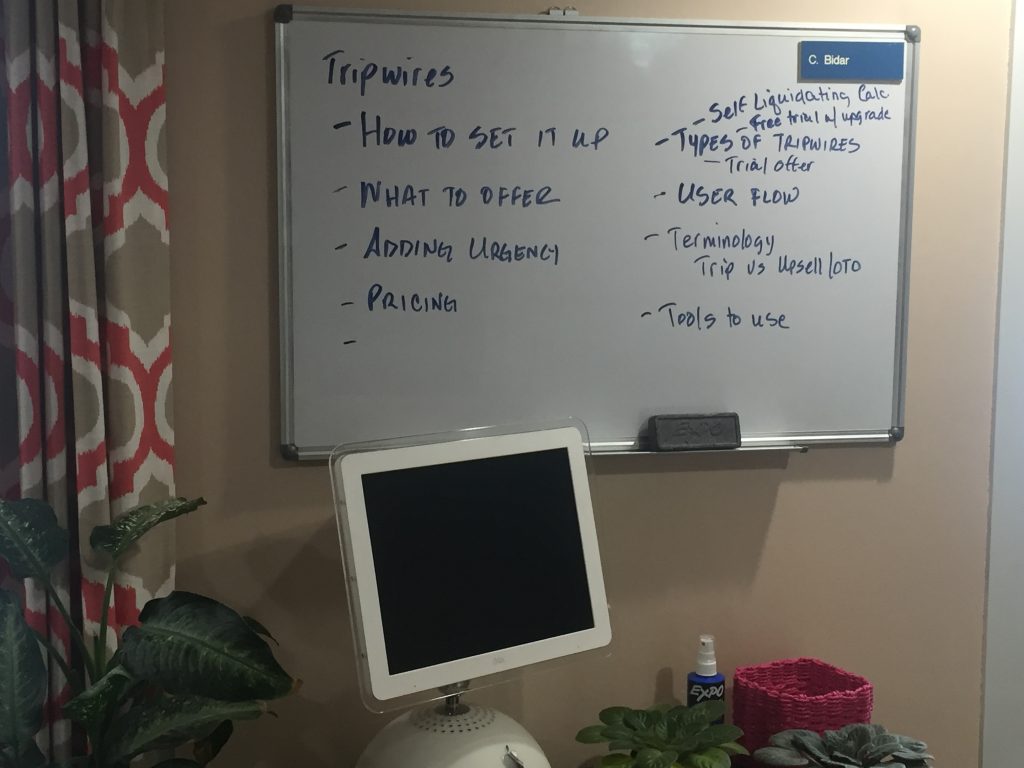 My favorite tools for planning are my whiteboard and a stack of 3 x 5 notecards (I buy them by the hundreds). At the start of every project, I spend 30 to 60 minutes in a "deep thinking" session with myself, making notes on my whiteboard about ideas that pop up.
This usually involves lots of coffee and plenty of pacing around the office. I like to tell myself I think better on my feet. 🙂
After the initial big idea session, I break out the notecards and start jotting more ideas down—one per card. This is just really a brainstorming session, and the idea is to write everything down that I can think of about a topic. Then I can take those cards and lay them all out on my desk and see where they fit together (or not).
Often more ideas pop up, and I add to or refine what I already have. Sometimes I realize a few ideas just aren't a fit at all, and I toss those or add them to a different stack for consideration later. Then I might put them away for a day or so to marinate, before taking them out and looking them over again for further tweaking.
Only after I've done all that do I take my notes and translate them into Trello for further organizing and scheduling and actually doing.
Q: What types of stats do you track in your business annually?
A: I track all kinds of things at various times, depending on what my goals are.
Right now, I'm tracking email list growth, open rates, click rates, and EPC (earnings per click). I'm also tracking conversion rates on sales and landing pages, because I'm focusing on improving those stats.
Some things I don't track (yet) include social media growth and website traffic, and here's why: I'm not being intentional with social at this point. I may in the future, but for right now, my social plan is not really a plan at all, so there's no use tracking it.
As for website traffic, I'm only just starting to focus on organic traffic, and because of the way I have the site set up right now, the numbers aren't very meaningful to me. I need to make some changes to the site structure itself before they'll be useful in terms of decision making.
Here's the thing to remember about data: Not all of it is useful.
Before you start tracking just for the sake of tracking, ask yourself what you're going to do with it, and if it's "clean" data to start with. Can you be sure the numbers and stats mean what you think they mean? What decisions will they help you make in the future?
If you don't have a good answer for that, then maybe it's not worth tracking at all.
Q: What do you want to do more of in your business in 2020?
A: I want to create more content.
I love writing and creating training, and I could easily do that all day long every day, so that's where I'll be focusing my efforts in 2020 and beyond. Look for more free content in the form of blog posts, webinars, podcasts, and—who knows? —maybe even a YouTube channel.
Q: What do you want to do less of?
A: Day-to-day operations is at the top of my "get this off my plate list." Which sounds odd, because I made my living as an operations manager for many years. It's what I first fell in love with as a virtual assistant, and it's definitely in my zone of excellence.
But in order to have the time to focus on creating more content (my zone of genius) I have to let it go. In 2020, my goal is to continue to hand off more of those types of tasks so I can spend my time more creatively.
Q: Do you work every day, or do you compress your work week into a couple days or hours in a day?
A: You know that saying, "Do what you love, and you'll never work a day in your life?"
Well, it's kind of true. I do tend to work every day, but not because I'm on a deadline or I have to get stuff done, but because I genuinely love what I do so much, that it's my default activity. Other people enjoy hobbies; I enjoy working.
With that said though, I do have big plans for taking large chunks of time off this coming summer, which is another reason I'm working most days—so I can get ahead in terms of content creation in time to spend most of the summer camping in the land of no internet.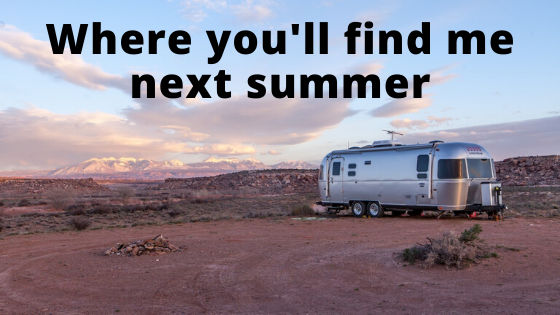 Q: What are you most proud of accomplishing in 2019?
A: This one is easy.
In July an online friend and fellow small-business owner suffered a devastating fire that destroyed her home and killed one of her beloved dogs. Kim deals with chronic illness, and even her good days are a struggle, yet she's always first in line to lend a hand to anyone else in need. So when I heard about the fire, I knew what I had to do.
I organized a fire sale, internet marketing style, and invited 25 friends and colleagues to donate digital products in support of Kim. Together we raised more than $9,000 to help her rebuild, and that is by far the accomplishment I am most proud of for 2019.
I hope to do something just as impactful in 2020.
My 2020 Plans
As I mentioned, my focus for 2020 is all about content. Subscribers will continue to receive mostly daily emails from me, because that's my favorite way to stay in touch. In addition to that, I'll be creating:
Weekly blog posts. This is something that's been on my to-do list for a long time. I'm a writer at heart, and I love the blog format, so I'm excited to finally make it the cornerstone of my content marketing plans.
A new podcast. I don't have a timeline for this yet, but in my 2020 playbook (which is really just a notebook in Evernote) I have a list of podcast topics to explore, and I even have some preliminary artwork created. Look for that on your favorite podcast app sometime in the coming year.
I'm also looking forward to additional opportunities to work more closely with new and intermediate online entrepreneurs. I recently launched a private coaching option at the request of a few friends, and I will potentially be adding to that in 2020 as well, either by opening up more time slots, or by creating a new process-driven and outcome focused group coaching program.
More on that to come, so stay tuned.
What's the Word?
Do you choose a word (or two or three) or a theme for your year?
It's a popular alternative to setting new year's resolutions, and I've chosen words in the past few years that didn't really stick. Just like those resolutions, the words were quickly forgotten. This post by blogger Kerry Ann has some good reasons why that happens.
After speaking to a few friends and my business coaches, I've decided my theme for 2020 is self-challenge.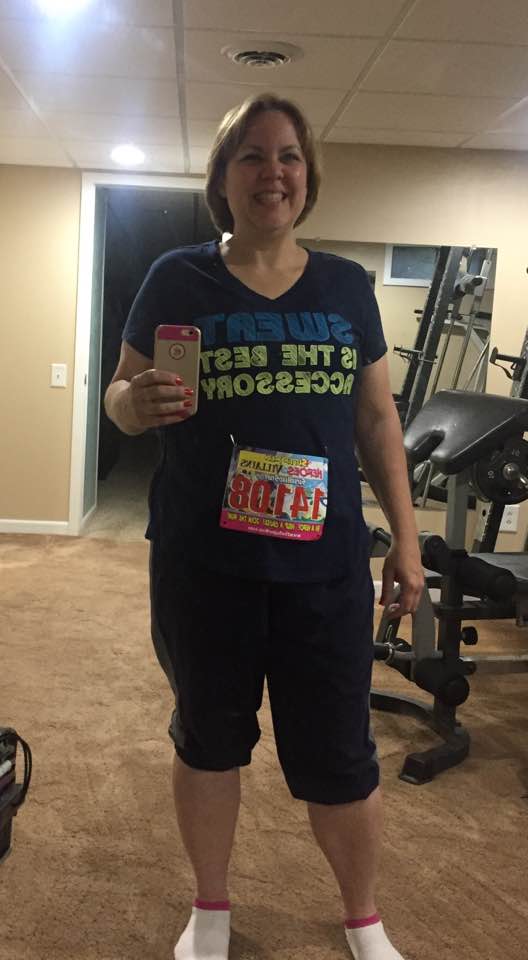 I have always been motivated by challenge. I've always been the one who wanted to do the hard thing instead of taking the easy path. I was the one who didn't settle for taking Algebra as a senior in high school. I signed up for trigonometry instead. A couple of years ago when I took up running, it was with a marathon in mind, not just getting some much-needed exercise.
Growth is the byproduct of challenge.
I became a better student by stretching myself beyond what was expected or needed. I became healthier by challenging myself to train for a marathon instead of just heading out for a walk every day. (I never did run that marathon, by the way, but I did run a 5k.)
So this year, I'm challenging myself every day, in small and large ways. I'll challenge myself to create more, to move more, to connect more, to stretch more, to see more, to BE more than I ever have.
I'm confident that 2020 will be an amazing year because of it.
Now it's your turn. Tell me in the comments what you're most proud of having accomplished in 2019, what your goals are for 2020, and what your word or theme is (if you choose one). I'd love to hear all about your plans!
Happy New Year to you, and may 2020 be your best year yet.